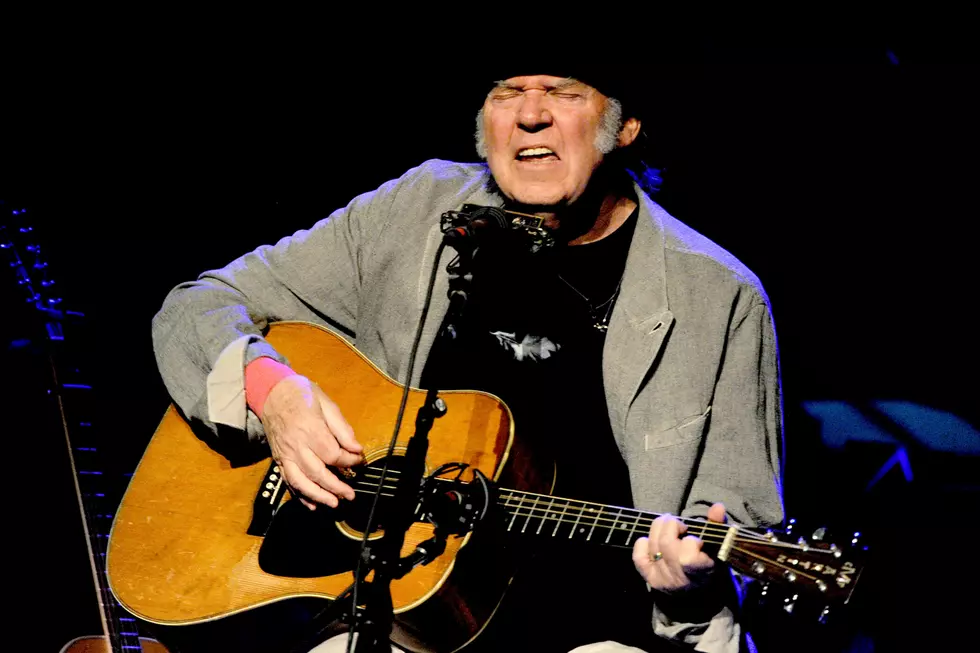 Neil Young to Record New Crazy Horse Album
Kevin Winter, Getty Images
Neil Young has confirmed that a new album with Crazy Horse is in the works.
The singer revealed the news on his Neil Young Archives website. "Crazy Horse is about to enter the studio with 11 new ones," he wrote in response to a reader's question about future recording plans.
The singer further elaborated, saying that new songs are "going to be recorded starting this week. ... The band is excited to make this new album and continue our story," Young stated. "We sincerely hope [fans] enjoy our new music when it is released this year, because we know we will enjoy making it."
The LP will be their first new album from Crazy Horse since 2012's Psychedelic Pill. Young revived the band in 2018 for a series of shows in California. Those performances marked the group's first without guitarist Frank "Poncho" Sampedro since he joined in 1975.
While Young had expressed optimism that Sampedro would rejoin the group, the guitarist told Uncut (via Rolling Stone), "I'm 70 and I'm retired now and want to stay home." Asked if it was sad to no longer be part of Crazy Horse, the musician responded, "I don't think of it that way. I'll always be in Crazy Horse. I'm as big a part of Crazy Horse as anyone that's ever been in it."
The new album with Crazy Horse adds yet another plan to Young's already busy 2019. He has solo tour dates, performances with Promise of the Real and a festival stop at BottleRock already on his schedule.