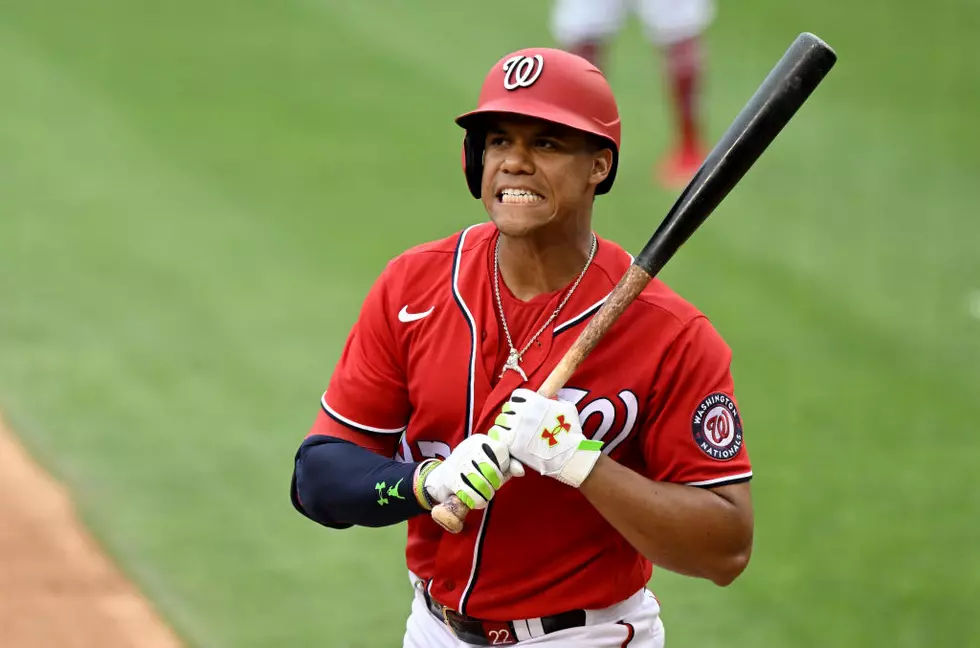 Nationals Send Soto to Padres in Blockbuster Deal
Juan Soto is out of the N.L. East (Greg Fiume/Getty Images)
In what is perhaps one of the biggest blockbuster trades in all of baseball history, the Washington Nationals sent their superstar right fielder Juan Soto to the San Diego Padres in a deadline day deal.  The Nationals, looking at a potential sale, needed to resolve the status of their star player.  Soto did not wish to sign a reported half-billion dollar extension with the Nationals, so now he is out of the National League East.
According to a number of reports, the following are involved in the trade:
Nationals Receive:
First baseman Eric Hosmer UPDATE: Hosmer has rejected the deal, but it will move on without him
Pitcher Mackenzie Gore
Shortstop C.J. Abrams
Outfielder Robert Hassell, III
Outfielder James Wood
Pitcher Jarlin Susana
Padres Receive:
First baseman Josh Bell
Outfielder Juan Soto
Former Nationals general manager Jim Bowden called the move "the biggest return of all-time".
For the short-term, the Phillies will be happy to not have to face Soto with the Nationals.  Long-term, the Phillies will have a tough time with a boatload of talent facing the Nationals.