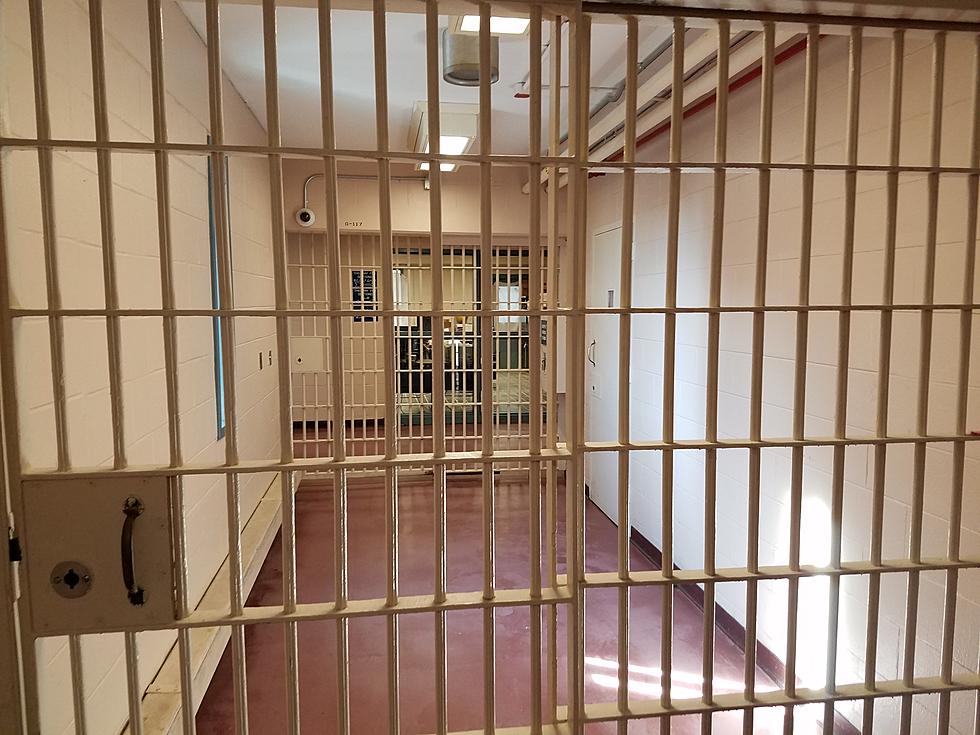 Monmouth County man with possible gang ties gets 2.5-years in prison for gun possession
Prison door at the Monmouth County Correctional Institute. (Vin Ebenau, Townsquare Media New Jersey)
A Neptune Township man who brought a gun to the funeral of a known gang member will now be heading to prison for 30-months for being a felon in possession of a handgun.
Listen to Vin Ebenau mornings on Townsquare Media Jersey Shore Radio Stations, email him news tips here, and download our free app.
Acting U.S. Attorney Rachael A. Honig announced the prison sentence handed down in Trenton Federal Court on Monday of Khalil I. Howard, 24, who also previously pleaded guilty to an indictment charging him with one count of being a felon in possession of a firearm.
The gun charge stems from an incident on April 7, 2019 when Asbury Park Police were on foot patrol around the Asbury Park Gardens area, which they have recognized as a housing complex which has become a high-crime area because of gang, guns and drug related investigations occurring there.
Police were in the area after hearing that a gathering honoring a gang member who died recently was taking place there.
While officers were conducting a walk-through of the premises, one of them saw Howard, a previously convicted felon, on the second floor trying to hide a large bulge in his left jacket pocket.
Seeing that he was being watched, Howard then turned with his left arm clenched to the side of his body and walked up to the third floor.
Asbury Park Police ordered him to stop and then placed him in handcuffs.
When they searched Howard, police found a stolen Beretta 9-millimeter semi-automatic handgun, loaded with one round of 9-millimeter ammunition in the chamber and an additional seven rounds of 9-millimeter ammunition in the magazine, secreted inside his left jacket pocket.
In addition to his 2.5-years in prison term, Howard has been sentenced to three years of supervised release.
The government is represented by Assistant U.S. Attorney Ian D. Brater of the Criminal Division in Trenton.
Defense counsel: Benjamin West Esq., Assistant Federal Public Defender, Trenton.
The most heinous New Jersey murders that shook our communities
New Jersey's most disgraceful child predators and accused predators