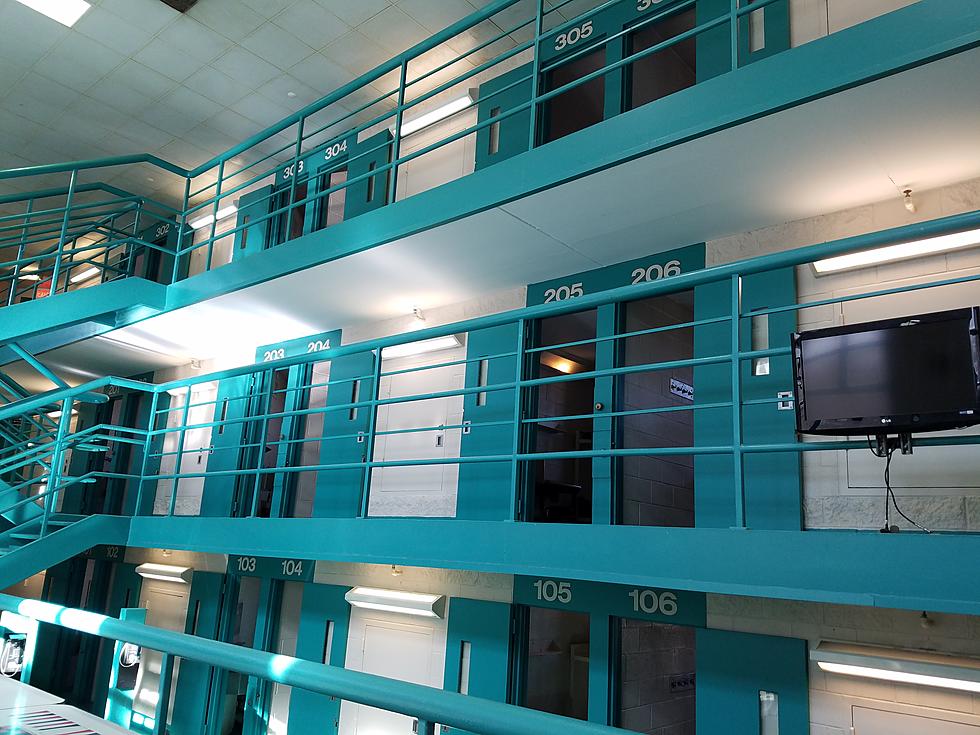 Monmouth County Corrections Officer pleads guilty to shoplifting charges
Prison cells at the Monmouth County Correctional Institute. (Vin Ebenau, Townsquare Media New Jersey)
She had been caught stealing, several times, on surveillance and while wearing the uniform of the Monmouth County Corrections Institution.
Now, Suzanne Simone must face the music in court.
Listen to Vin Ebenau mornings on Townsquare Media Jersey Shore Radio Stations, email him news tips here, and download our free app.
Acting Monmouth County Prosecutor Lori Linskey announced Monday that the 53-year old, who is a 22-year veteran of the Monmouth County Correctional Institution and is currently under suspension, has pled guilty to shoplifting in Ocean Township and West Long Branch.
Simone, who lives in Ocean Township, had been charged with fourth degree Shoplifting in connection after failing to pay for items at local Target and Home Depot stores on several occasions.
The guilty plea will now force her to pay restitution to Home Depot and the local Target store in a total amount of $1,320.90.
Acting Prosecutor Linskey said that Simone has also forfeited public office in New Jersey and will receive non-custodial probation.
As for future trips to Home Depot and that Target, Simone is not allowed to return to either store.
The Monmouth County Prosecutor's Office ran an investigation after reports came in and they found out that on multiple occasions, Simone "skip scanned" items, "essentially scanning multiple smaller items, and not scanning larger items or pretending to scan them and leaving the store without paying for them."
While shoplifting, or skip scanning, Simone on several occasions also wore her uniform while committing the theft.
Investigators later found some of the stolen goods at her residence.
Simone is scheduled to be sentenced on September 24, 2021.
The case is assigned to Monmouth County Assistant Prosecutor Melanie Falco, Director of the Office's Professional Responsibilities and Bias Crime Unit.
Simone is represented by Robert Holden Esq., of Shrewsbury.
Trending News Now
Top Trending News stories at the Jersey Shore.