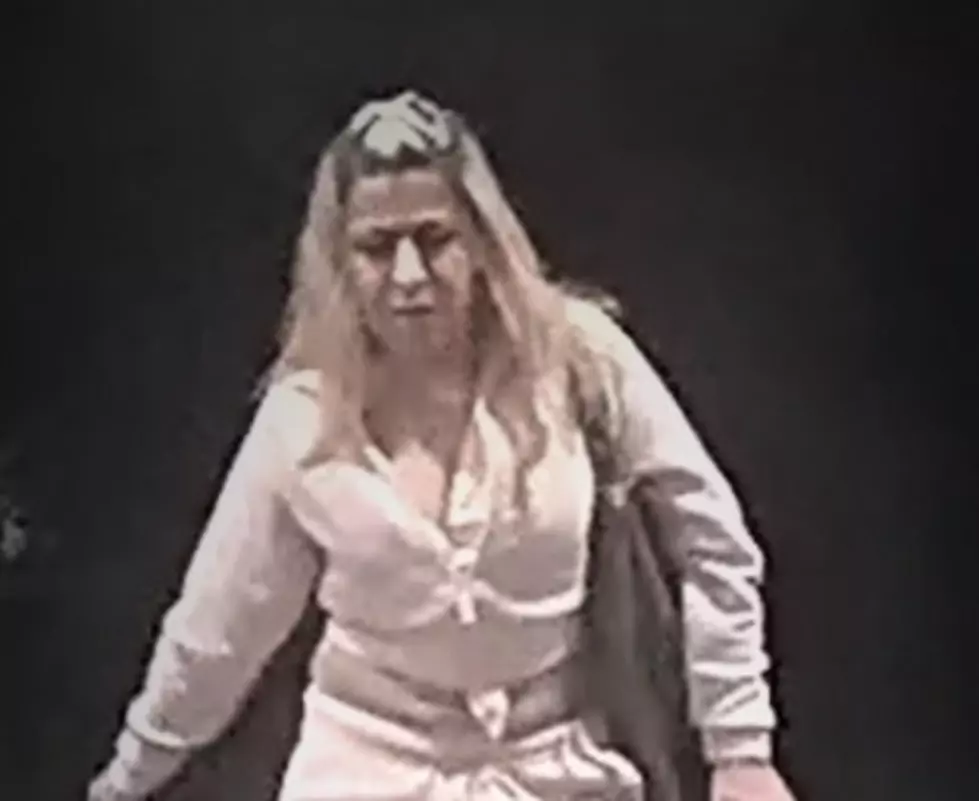 Middletown Police need your help identifying "Porch Pirate"
Woman accused of theft in Middletown. (Middletown Township Police Department)
In the movies, like Pirates of the Caribbean, pirates are mostly funny unless you're Davey Jones, but in real life pirates are criminals who steal things.
Middletown Police said in a statement that they are looking for a "Porch Pirate" as they investigate the theft of a package from a porch outside a home in the Oak Hill section in the middle of the night a few weeks back.
They took a look at surveillance footage from the home which captured an image of the alleged suspect who had long blond hair, was wearing a "walking boot" on her left foot and had a cigarette in her left hand.
Police are releasing that image in hopes you can identify the person allegedly responsible for stealing the package from the porch of a home in town.
If you or someone you know recognizes the woman or has any information that can help crack the case, call Middletown Police Officer John Walsifer at (732) 615-2120.
You can follow Vin Ebenau on Twitter and Instagram and email news tips to vin.ebenau@townsquaremedia.com.
More From Townsquare Media Monmouth-Ocean:
Enter your number to get our free mobile app
Things I Am Looking Forward To Doing Post-Quarantine