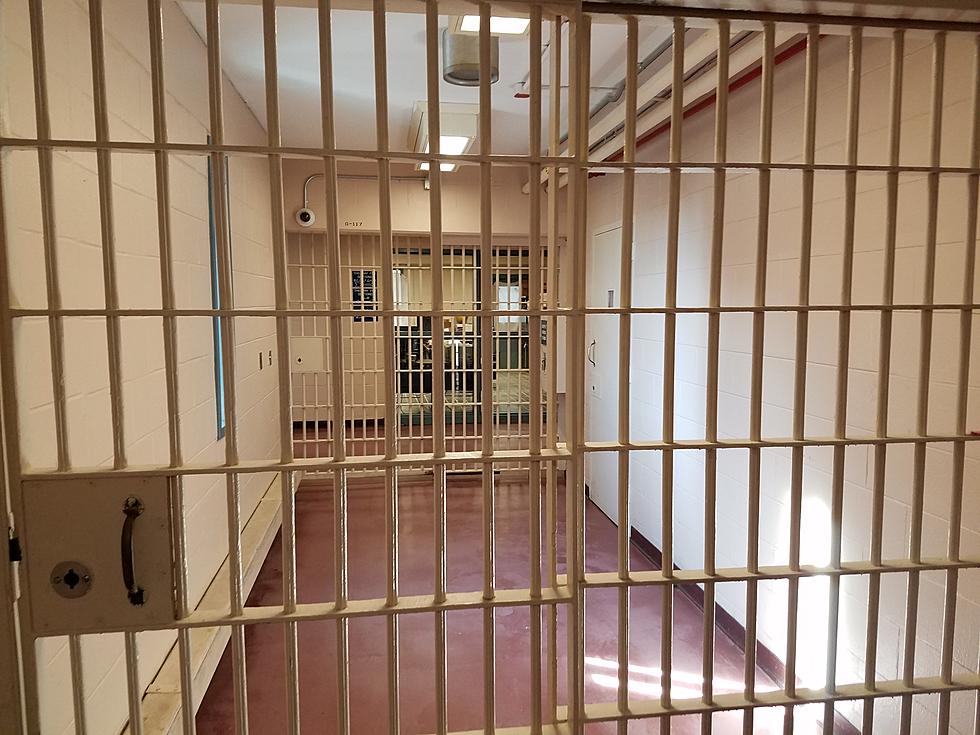 Middletown man charged with setting his own family's house on fire
Prison door at the Monmouth County Correctional Institute. (Vin Ebenau, Townsquare Media New Jersey)
A Middletown man has been charged with arson after torching his own family's home on Wednesday afternoon.
Monmouth County Prosecutor Chris Gramiccioni announced that Thomas A. Farzan, 30, of Middletown, was charged with third degree Arson and fourth degree Resisting Arrest in connection with a fire at 161 Cherry Tree Lane.
Middletown Police and Fire Departments arrived to the home around 5:42 pm and observed smoke coming from the home.
As crews tried to find an entry point to the home, officials noticed a male standing near the back door.
When he was questioned, Thomas Farzan attempted to flee police but after a brief struggle, was arrested.
The Monmouth County Prosecutor's Office, Middletown Township Police and the Monmouth County Fire Marshal joint investigation revealed that Farzan had been staying at the house recently and that the house is owned by his family, where his mother also resides.
No one was found to be in the home at the time law enforcement and fire officials arrived.
Their investigation also learned that the fire originated in the living room of the home and was incendiary based on the pattern of the fire.
Farzan is currently lodged in the Monmouth County Correctional Institution and will have a Detention Hearing before Judge Paul X. Escandon on Tuesday March 10.
If convicted of third degree Arson, Farzan faces five years in a New Jersey State Prison.
If convicted of fourth degree Resisting Arrest, Farzan faces eighteen months in a New Jersey State Prison.
The case is assigned to Monmouth County Assistant Prosecutor Caitlin Sidley.
Enter your number to get our free mobile app