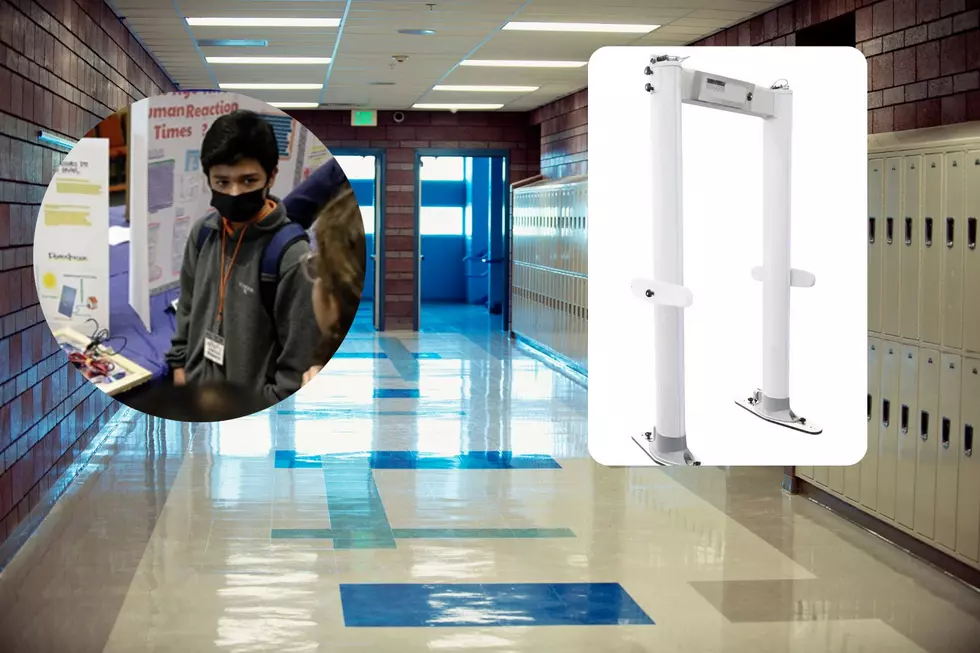 Masks and metal detectors at NJ high school
Paterson Public Schools/Townsquare Media Illustration
First masks, now metal detectors at schools in Paterson.
School officials announced four walk-through metal detectors will are being installed today inside John F. Kennedy High School. The added safety measures come after a student brought an unauthorized weapon into the school last month.
Metal detectors are also being installed at Paterson STEAM High School in the former Paterson Catholic High School building.
Students had already been subject to search with hand held metal detectors for guns and knives.
Dalton Price, District Director of School Safety and Security, says students have already been "willingly complying" with current security measures, and did not anticipate any problems. With the weather turning colder, Price says, "We will make provisions to guard against long lines forming outside of schools."
This is the second significant change to the school day the district has made in recent weeks.
Paterson was among the first schools in the state to announce a return to a masking policy as high rates of COVID transmission were reported in the community.
On Jan. 3, the district announced "everyone entering district schools and buildings will be required to wear a mask due to the local increase in COVID-19, RSV, and flu cases."
The district did not announce when the mask mandate would be lifted, but issued a statement saying they "will continue to monitor conditions and will re-evaluate this decision as needed."
Eric Scott is the senior political director and anchor for New Jersey 101.5. You can reach him at eric.scott@townsquaremedia.com
Click here to contact an editor about feedback or a correction for this story.
The Worst Netflix Movies Of 2022
Netflix releases so many movies every year, they can't all be classics.
The Best X-Rated Movies in History
These movies prove that the X rating was about much more than smut.
Every Marvel Disney+ Show, Ranked From Worst to Best
A year and a half into Marvel Studios' dive into television, here are all their shows so far.