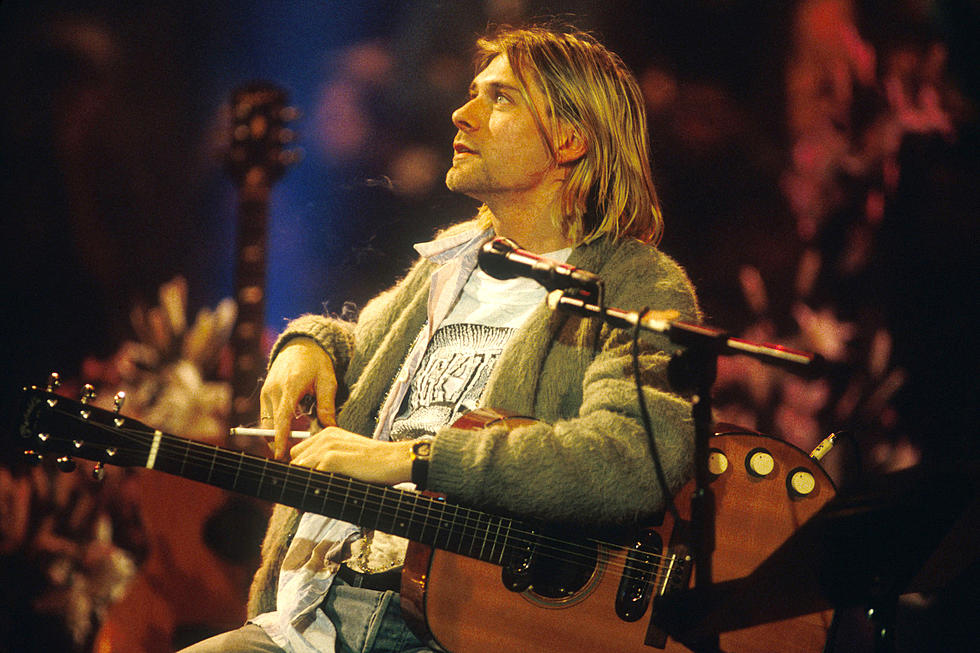 Kurt Cobain's 'Unplugged' Sweater Sells for Record $334,000 at Auction
Frank Micelotta, Getty Images
Pro race team owner Garrett Kletjian first purchased the cardigan at auction for $137,500 in November 2015, perhaps a drop in the bucket compared to the sum it landed just recently. That's a large part of why Kletjian was willing to let it go, it seems. He also indicated to Rolling Stone last week that the "responsibility" of owning the garment was possibly outstripping its bragging rights. Julien's Auctions, the same Hollywood house that auctioned the sweater four years ago, was again responsible for the sale this time around.
"Sold for $334,000!" Julien's Auctions shared Oct. 26. "A vintage cardigan sweater worn by Kurt Cobain during Nirvana's MTV Unplugged performance in 1993. Sold in our 'Icons & Idols: Rock 'N' Roll' auction."
It's been a long journey for the Kurt Cobain cardigan. When the musician died in 1994, it was initially given to Cobain family nanny Jackie Farry by the singer's widow, Hole's Courtney Love. When Farry later needed money for cancer treatments, she sold the sweater after she "got in touch with Courtney and [the musical pair's daughter] Frances [Bean Cobain] to make sure they were cool with it."
The Nirvana rocker's iconic Unplugged sweater was included in the auction Oct. 25 and 26 at New York's Hard Rock Cafe. The auction also included items from musicians such as Bob Dylan, Elvis Presley, Eric Clapton and more. Also up for bid was one of Cobain's custom Fender guitars.
See Nirvana in the Top 30 Grunge Albums of All Time