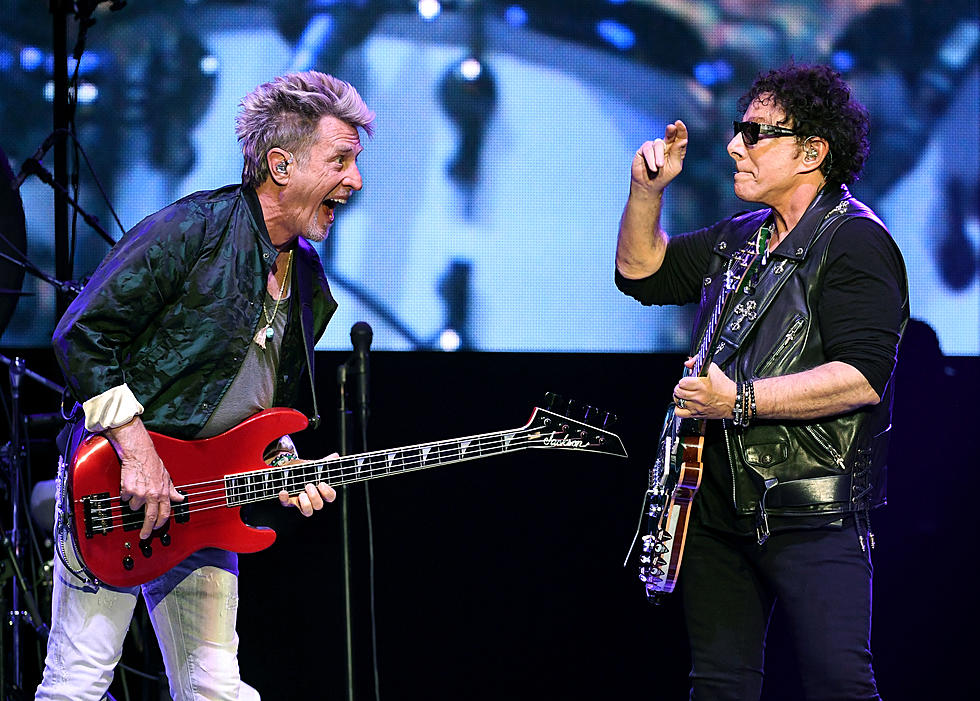 TWO FOR TUESDAY: Win 2022 Tickets To See Journey At The Wells Fargo Center In Philadelphia, Pennsylvania
Getty Images
TWO FOR TUESDAY!
Journey will perform a tremendous night of classic rock at the Wells Fargo Center in Philadelphia, Pennsylvania. The show will be on Wednesday, February 23rd, and thanks to The Bowery Presents, we have your chance to win FREE tickets!
Journey is one of the world's best-selling bands of all time. They have sold over 48 million albums in the United States and their worldwide sales have reached over 80 million records. Songs like Faithufully, Any Way You Want It, Wheel In The Sky...the list keeps going... You will be able to hear and see it all this February!
The Bowery Presents and 105.7 The Hawk are teaming up together to do Two for Tuesday! Keep scrolling to win...
Every Tuesday leading up to the show, 105.7 The Hawk will be playing Two for Tuesday! That's every Tuesday! (1/18, 1/25, 2/1, 2/8, 2/15, 2/22). Listen for two Journey songs every Tuesday until February 23rd from 10 am - Midnight. After you hear two Journey songs, open our 105.7 The Hawk App and fill out the form below...
Please fill out all the information! Winners will be sent their tickets by email. Good luck and Thank You for listening to 105.7 The Hawk!
How about the 2022 PNC Bank Arts Center Schedule?! See below...
Your Current 2022 PNC Bank Arts Center Concert Schedule!
2022 Stone Pony schedule is looking good too...
Your Updated 2022 Stone Pony Concert Schedule: