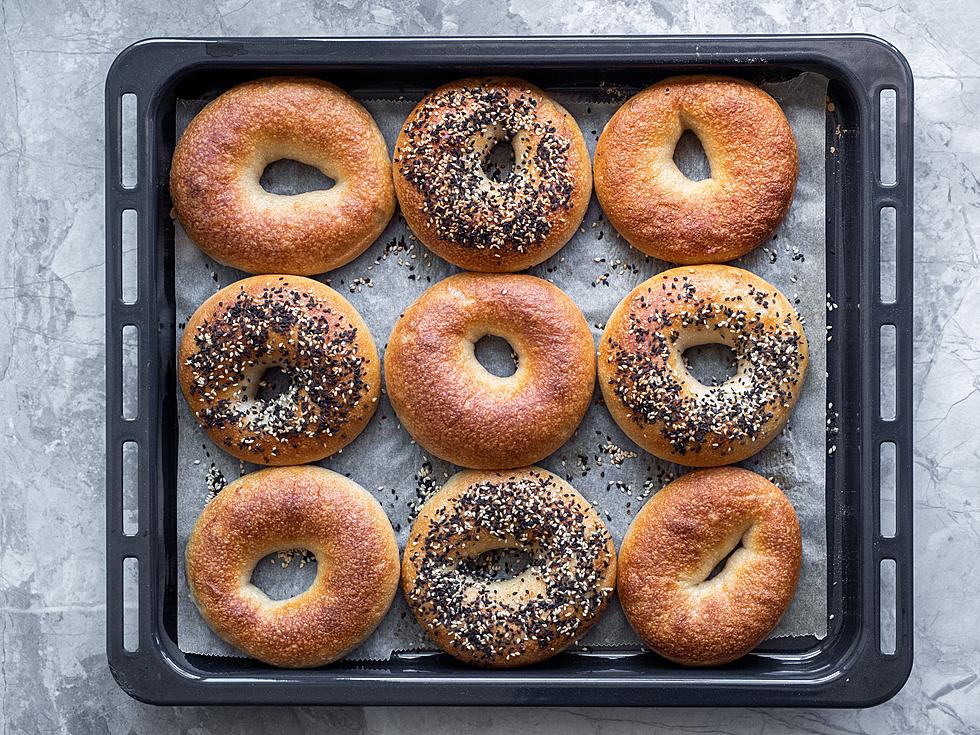 Beloved Eatery Adds More Spots In Monmouth County, NJ & Ocean County, NJ
vicky-ng-unsplash
When you think of famous Jersey Shore chain restaurants, you think of Jersey Mike's, Surf Taco, Playa Bowls... any others? I think it's cool traveling out of state and you see people grabbing a sub at a random Jersey Mike's. To think a place like Jersey Mike's started in our own backyard is remarkable. We are lucky to have unique eateries and great business owners here in Monmouth and Ocean Counties.
So, what's the next famous Jersey Shore chain restaurant?
Listen to Jimmy G nights on 94.3 The Point and download our free 94.3 The Point app.
I was driving around Toms River and I had to stop at the UPS on Hooper Avenue. As I was walking in my package, I realized an empty building next door. In the window, there were signs that read "Joe's Bagel & Grill - Coming Soon"...
You kiddin' me?! Another Joe's Bagel & Grill?! At this point, this eatery is pretty much taking over the world. I feel like everywhere I look I see a Joe's Bagel & Grill and no, I am not complaining. Joe's Bagel & Grill offers delicious bagels, sandwiches, breakfast specials, smoothies, and a whole lot more. They totally deserve to keep opening more locations, they know what they are doing! Joe's currently has 9 locations running in Sea Girt, Wall, Belmar, Point Pleasant, Brick, West Long Branch, Toms River, Beachwood, and Cliffwood.
More below...
There second Toms River location will be at 1338 Hooper Avenue. They will also be opening a new location in Marlboro at 450 Union Hill Rd. Both spots will be "Coming Soon".
Congratulations to Joe's Bagel & Grill, I wish them great success as they continue to open more locations around the Jersey Shore. They very well might be the next famous Jersey Shore chain restaurant... well deserved!
Who has the best bagels in the state...? Joe's Bagel & Grill make the list...? See below...
The Absolute Best Bagels in New Jersey
Matt Ryan runs down the top 25 best bagel joints in New Jersey, as told by YOU, in November of 2021.
Top 15 Monmouth County Italian Restaurants For The Best Meatballs
Best BBQ Spots For Finger Lickin' Ribs In Monmouth County, New Jersey