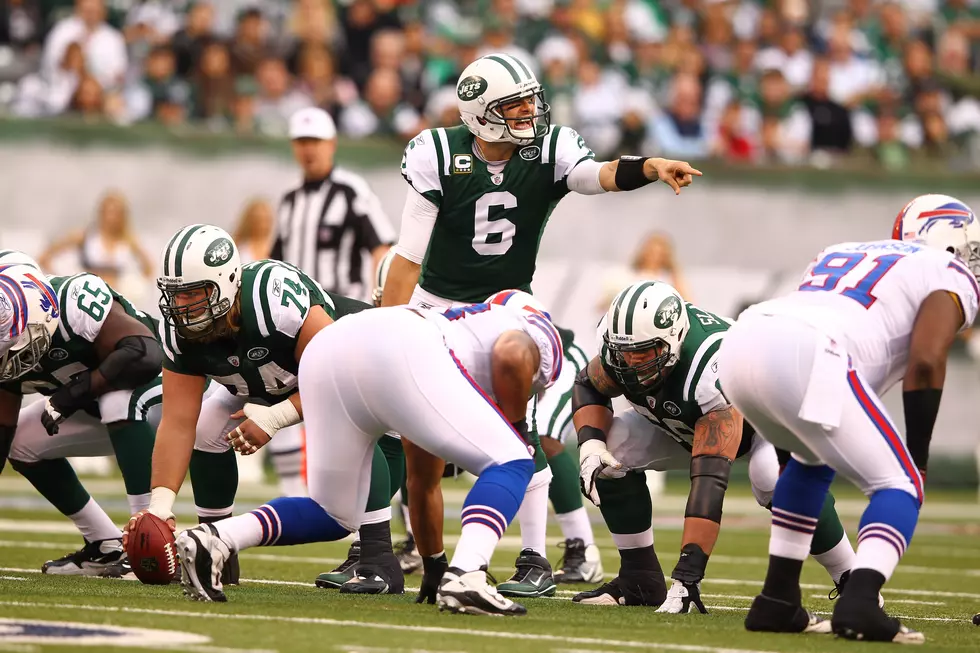 Al Bello, Getty Images
Who will win the Week 1 matchup between the New York Jets and the Buffalo Bills?
The Jets host the Bills in their season opener this Sunday at 1:00pm (Pregame starts at noon) on 105.7 The Hawk.
The Good: Jets are 7-1 in their last 8 games against the Bills.
The Bad: Jets offensive line has to protect against Mario Williams.
The Ugly: Jets went 0-4 in the preseason.