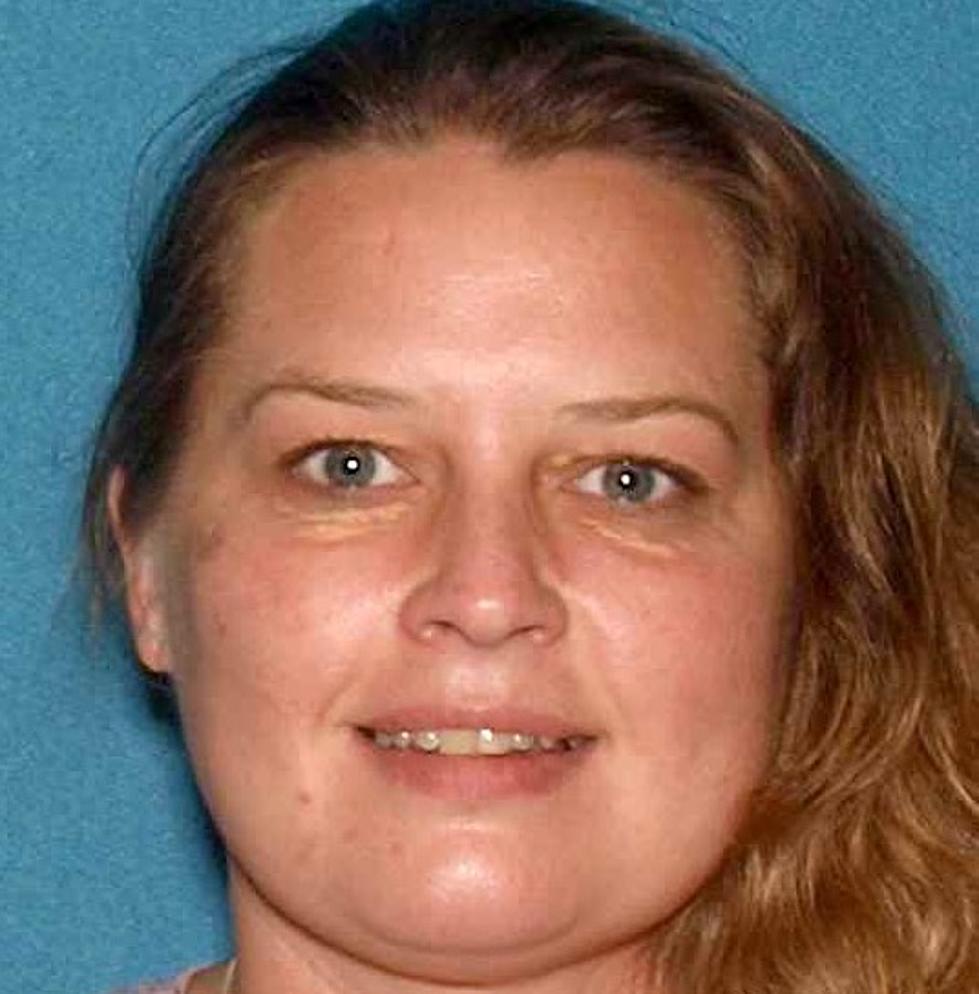 Jersey Shore woman left 5-dogs abandoned for 15-hours, 3 died from Parvo
(Photo Courtesy: Atlantic County Prosecutors Office)
A Jersey Shore woman is facing charges in three different towns after she allegedly abandoned five dogs for 15-hours outside including three who were later diagnosed with Parvo and were then euthanized.
Listen to Vin Ebenau mornings on Townsquare Media Jersey Shore Radio Stations, email him news tips here, and download our free app.
Acting Atlantic County Prosecutor Cary Shill announced the charges Saturday against Jodi Wozniak, 45, of Galloway including animal cruelty and theft with additional charges in Absecon, Galloway Township and Linwood, following a cooperative investigation by the municipality police departments and the Atlantic County Prosecutor's Office Animal Cruelty Investigations Unit.
In all, Wozniak is charged in Absecon with 3rd degree theft of services as well as five counts of 4th degree cruelty to animals in Galloway and theft of services, fraudulent use of a credit car and two counts of cruelty to animals in Linwood.
The investigation began on September 16, when the ACPO learned from Galloway Police that five adult dogs -- which appeared to be German Shepherd/Belgian Malinois -- appeared to be abandoned in the woods in the area of N. Pitney Road with the officer who found them telling an ACPO investigator that some of them were tethered to a tree and others were inside kennels with no food or water.
Investigators found out from the owner of the property that the dogs, which were owned by Wozniak, were left out there for 15-hours.
The dogs were taken to Atlantic County Animal Shelter and put on a protective hold.
However, Wozniak refused to surrender the dogs.
Then on September 21, the ACPO investigator on the case received another phone call from a Galloway Police Officer who said Wozniak was arrested for trespassing on the property which she had been ordered not to go back to following a judicial eviction order signed on September 13.
On the same day last week, the ACPO investigator received a phone call from a Linwood Police Sergeant who said that Wozniak brought in puppies, of a similar breed, and all suffering from Parvo, to the Linwood Animal Hospital where three of them were later euthanized.
The ACPO said that one of the puppies who survived was returned to Wozniak and the other was still receiving treatment.
Payment didn't come legally -- and it wasn't her money used to pay for some of the treatment services, rather a stolen credit card she used when calling the Linwood Animal Hospital.
Since that time, Wozniak has surrendered one of the surviving puppies infected with Parvo and they are still being treated at the Linwood Animal Hospital.
The Linwood Police Sergeant at this time learned that an Absecon Police Department Officer was also working on a case against Wozniak who had brought a puppy into the Absecon Animal Hospital on August 28 for treatment for an obstruction in its digestive track.
She never came back for the puppy though.
Absecon Police learned that Wozniak never returned to the Absecon Animal Hospital to pay for the services rendered to the puppy and thus abandoned the animal.
On September 21, Galloway Police processed Wozniak on their charges, Linwood Police then traveled to Galloway to transport Wozniak to their headquarters to be processed on their charges before bringing her to Absecon Police Department to be processed on their charges as well.
In court, Atlantic County Assistant Prosecutor Lynn Heyer represents the state in this matter.
SHOCKING: Jersey Shore's Most Heinous Animal Crimes