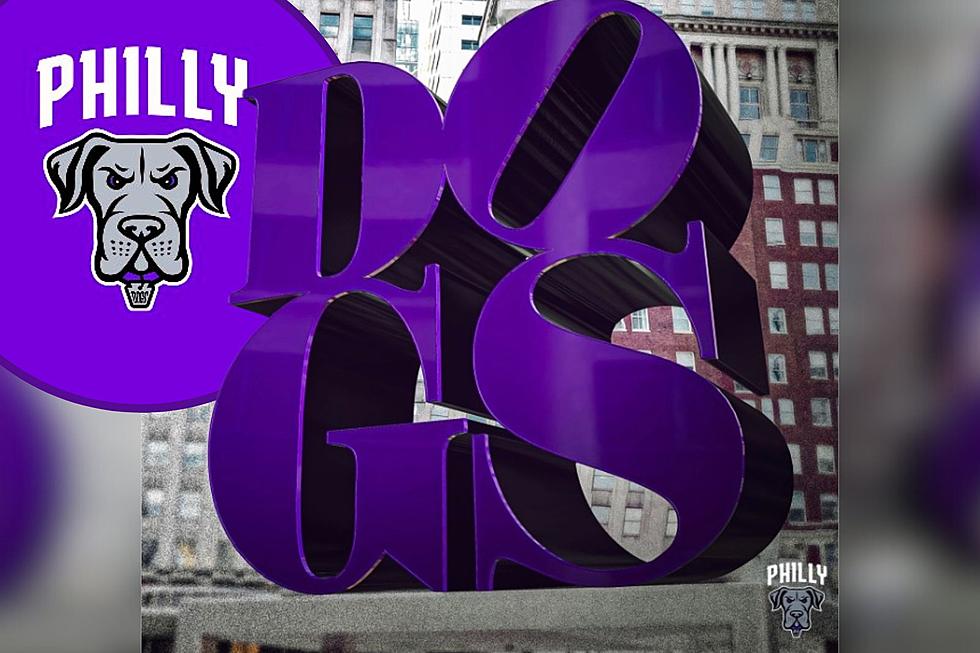 Hey Philadelphia! Say Hello To Your Newest Lacrosse Team
@phillywaterdogs via Instagram / @PLLWaterdogs via X
Philadelphia is saying hello to a brand-new sports team! Philly is already home to amazing football, baseball, hockey, basketball, and soccer teams that have THE most devoted fans in the country. Now, Philly can become a fan of yet another sport.
The Waterdogs lacrosse team is now the city of Philadelphia's premier lacrosse league team. Let's be real. The city of Philadelphia is absolutely electric. From Eagles tailgates to the nightlife in Center City, The Waterdogs have landed themselves in the most perfect spot in the country.
You'll never find sports fans more dedicated than Philadelphia sports fans, that's just a fact. As soon as the Philly Waterdogs make their presence known in the Philadelphia area, the people of Philly will fall in love.
The Waterdogs already have a massive following due to the organization's owners who are not only Barstool Sports legends but internet legends as well.
The owners of Philly's newest sports team have a popular Barstool Sports podcast called Pardon My Take (the one your sports-loving boyfriend probably makes you listen to in the car). The Philadelphia Waterdogs will now be representing the City of Brotherly Love in the Premier Lacrosse League next season says whyy.org.
If you're looking to go out and support, the team's official schedule looks like it will be announced on Jan. 1.
These are the Hottest Pop Concerts Happening in Philadelphia in 2023
2023 will bring some of the best concerts from some of our absolute favorite artists to Philadelphia (including Taylor Swift, Ed Sheeran and P!Nk.). Here's a COMPLETE list of all of the shows (so far) & even details on how you can get tickets to Philadelphia's hottest concerts of 202
Gallery Credit: Joe, 94.5 PST
Apartments In Philadelphia With The Best Views
Having the apartment with the best view in the city of Philadelphia is most likely not cheap at all.
We found some apartments that are available for rent that can give you the best view but it will also cost you anywhere between $2,000 and $10,000.
That's definitely not cheap at all. In fact, that is more expensive than many people's mortgages.
In Philadelphia, you will find apartments with amazing views of the Ben Franklin Bridge, Center City, and more.
Gallery Credit: EeE