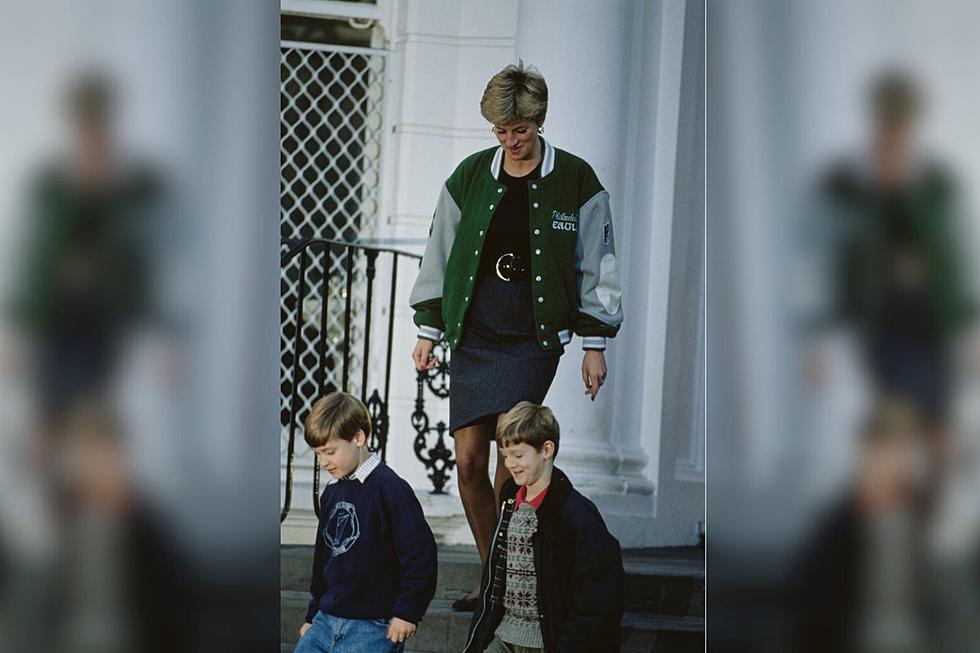 Philadelphia Eagles Release Infamous Princess Diana Kelly Green Jacket
Getty Images
The Philadelphia Eagles have done it again!
This has been already an amazing season for not only the Eagles, but their passionate fans as well.
This year The Birds are 8-1 and are 1st in NFC East division. How exciting is this? It's been a packed season full of unforgettable games, tailgates and memories to last Eagles fans a lifetime! To top it all off, the Philadelphia Eagles have brought back their throwback Kelly Green merchandise for the season which has had fans spending some extra cash on Birds gear this season.
At the start of the 2023-2024 season, Kelly Green jerseys, shirts, hats and more haven't been able to stay on the shelves. Since the return of the retro looking gear, everyone has been asking where the Kelly Green jacket that icon Princess Diana owned back in the 1990s. If you've never seen the picture for yourself, Princess Diana had rocked a one of a kind, Kelly Green jacket back in the 1990s and it has become a fashion staple ever since
.
The Eagles have heard the fans loud and clear and have decided to bring back the iconic style starting TODAY! If you're anything like me, you've been trying to find a jacket similar to the one Diana wore years ago, but there just hasn't been one made exactly like it.
A lot of fans have been ordering lookalikes online and getting scammed for years, but the time has come to open your very own, official 90s Eagles Letterman Jacket which will cost you $400. According to the Philadelphia Eagles official X (Twitter) account, you can find this style being sold at any Eagles Pro Shop location. Go Birds!
These are the Hottest Pop Concerts Happening in Philadelphia in 2023
2023 will bring some of the best concerts from some of our absolute favorite artists to Philadelphia (including Taylor Swift, Ed Sheeran and P!Nk.). Here's a COMPLETE list of all of the shows (so far) & even details on how you can get tickets to Philadelphia's hottest concerts of 202
Gallery Credit: Joe, 94.5 PST
Look Inside: Philadelphia's Most Expensive Penthouse
Located in the prestigious 500 Walnut Building, the two-story penthouse is currently the most expensive residential property for sale in Philadelphia, Pa. It was just listed at a whopping $25.9 million! So we've dug in to see what makes it so impressive.
Gallery Credit: Joe, 94.5 PST