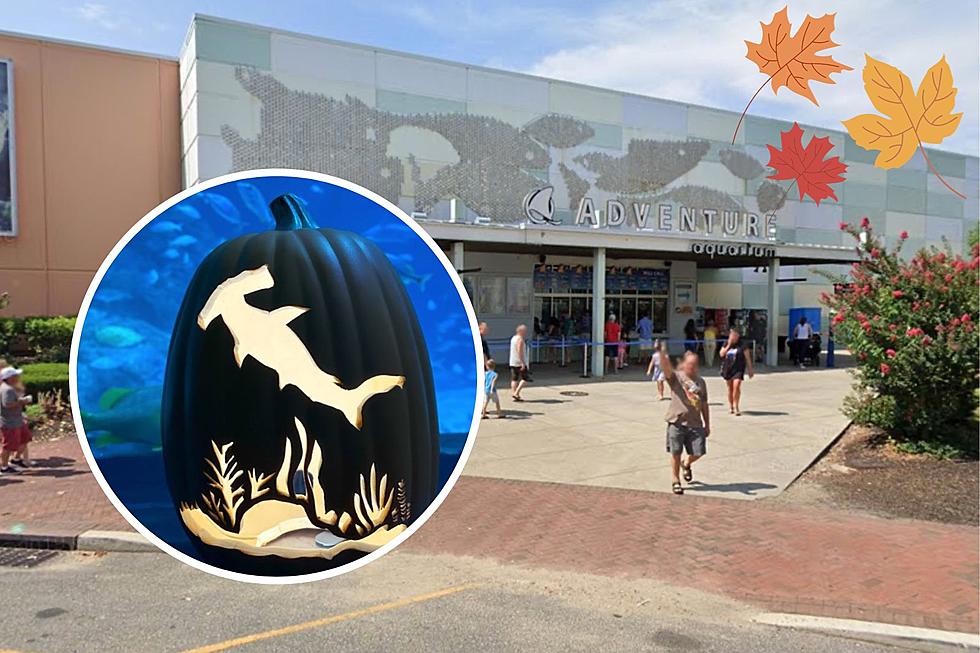 It's a "FIN-tastic Fall" at the Adventure Aquarium in Camden, NJ!
Credit: Instagram @adventureaquarium, Google Maps
The Adventure Aquarium is diving into fall with a new fishy festival!
The "Fintastic Fall Days" festival is coming to the Adventure Aquarium from Sep 21 - Nov 5!
The "not so spooky" seasonal event will feature daytime fun with aquarium-themed pumpkin carvings displayed throughout the tanks! It'll be a dazzling display full of colors and jack-o-lanterns of all shapes and sizes:
"Experience NEW Fintastic Fall Days only at Adventure Aquarium! Discover a glowing new adventure as glowing gourds in the shapes aquatic animals take over the aquarium, ready to delight with daytime fun! Explore among glowing sea creatures, discover underwater pumpkin carvers, and embark on a search for illuminating surprises waiting around every corner."
The months-long event will also feature pumpkin painting and fall-themed treats at the on-site cafe and sensory tables with pumpkin slime, according to PhillyVoice.
And for those who aren't afraid of the dark, you can check out their "What Goes Bump in the Midnight Zone" attraction, which will showcase aquatic animals that live in the deepest, darkest parts of the ocean.
And good news if you have really little ones! For a limited time, pre-schoolers can have unlimited visits with their Pre-K Kid's Adventure Pass.
Grab your tickets! Make your reservation HERE. 
---
SCREAM! Scary Halloween Attractions in South Jersey, Philly
Here's information and a photo gallery of the scariest Halloween attractions in South Jersey and Philadelphia.
These 20 Breathtaking Historic Buildings in South Jersey Must Never Be Demolished
This is us: from theaters to taverns, retreats to historical landmarks, these twenty buildings in South Jersey must be preserved for the rest of time.