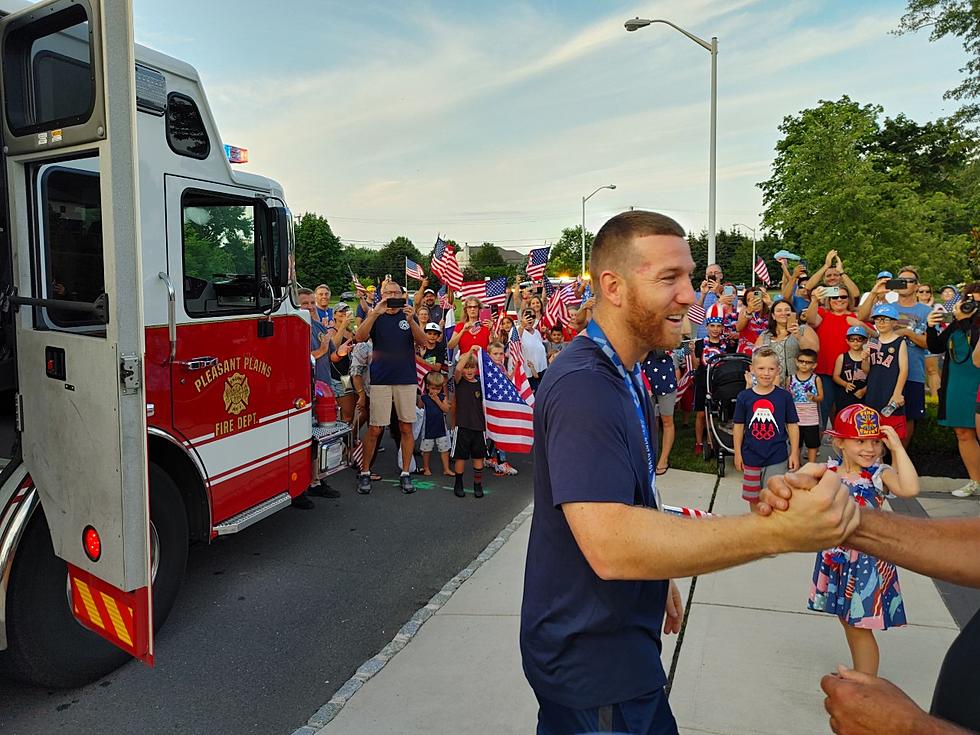 Toms River, NJ native and former MLB All-Star Todd Frazier talks little league playoffs
(Photo: Vin Ebenau, Townsquare Media NJ)
⚾️ Former MLB All-Star and Olympic Silver Medalist Todd Frazier talks baseball
⚾️ The Toms River, New Jersey native is coaching little league baseball
⚾️ Todd Frazier provides advice for little league baseball teams this summer
---
This is the most exciting time of the summer if you're in or around little league baseball with players, teams, and coaches heading through various tournaments hoping to book a trip to Wiliamsport.
The Little League regular season is over, playoffs have wrapped up, and we are now in the beginning stages of district tournaments here in New Jersey.
It should be a super fun summer.
Todd Frazier, who helped Toms River East Little League win the Little League World Series over Japan in the summer of 1998, is now in coaching and is looking forward to the next months.
For some insight and perspective on the Little League season -- and a little discussion about the New York Yankees -- former MLB All-Star, Olympic Silver Medalist, and YES Network analyst Todd Frazier along with Frank Trenkle, who is the District 18 Little League Administrator in Ocean County, joined me on Shore Sports Talk on 94.3 The Point on Sunday morning.
You can listen to the full conversation I had with Todd Frazier and Frank Trenkle on Shore Sports Talk:
Or, wherever you listen to podcasts!
Famous Athletes Who Came From New Jersey
Professional Sports Teams That Play In New Jersey
Professional Sports Teams That Play In New Jersey
New Jersey Abandoned Sports Stadiums
The Biggest Music Stars From New Jersey