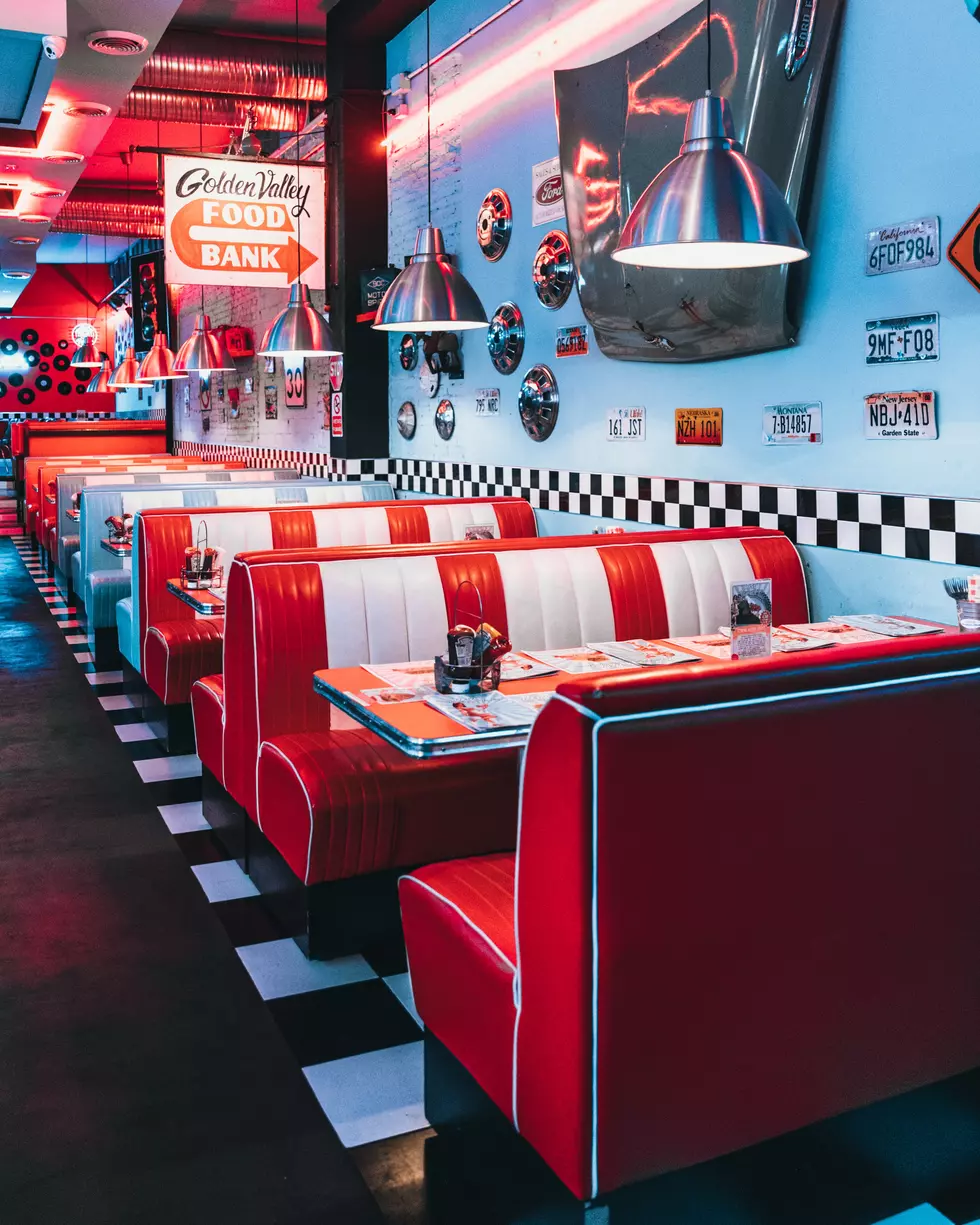 This New Jersey Diner is One of the Best in the Entire Country
Spencer Davis, Unsplash
Diners are unique in so many different ways.
One, you can get anything at a diner, two, most are open 24/7, and three, they are a staple to a specific region in the country.  There are diners throughout the country, but arguably, the most famous is on the east coast.
To pinpoint an area of the east coast, the northeast has some of the best.
Lucky for us, New Jersey Diners are some of the best diners in the entire country.
Diners are perfect to gather with friends and family.  As I mentioned before, you can get anything.
I usually go for breakfast, at any time, at a diner.  If it is a late night, then all bets are off.  Another good go-to is gyros or a solid diner burger.
One other thing that people love about diners, is the ambiance.
Most diners around here have your iconic counters with the stool, to pull up and eat.
Another iconic interior look of diners is the booths.  It's that look that patrons know and love.
There's also something about the service inside a diner.  It's usually warm and very friendly.  If you are a regular at a specific diner, you will see the same people, and the same wait staff, which is very comforting.
What diner in New Jersey is one of the Best in the Entire Country?
According to LoveFood, the famous Tops Diner in Harrison, New Jersey, off of Passaic Ave, is one of the best in the country and the best in New Jersey.
This diner has been around since 1942.  People love the menu.
Menu staples include meatloaf, chicken and waffles, fresh seafood platters, and lobster mac 'n' cheese.
The 20 Dynamite New Jersey Diners That Are Too Tasty Not to Try
Every Amazing New Jersey Restaurant Featured on Diners, Drive-Ins and Dives
The Very Best Mouthwatering Diners in Monmouth County