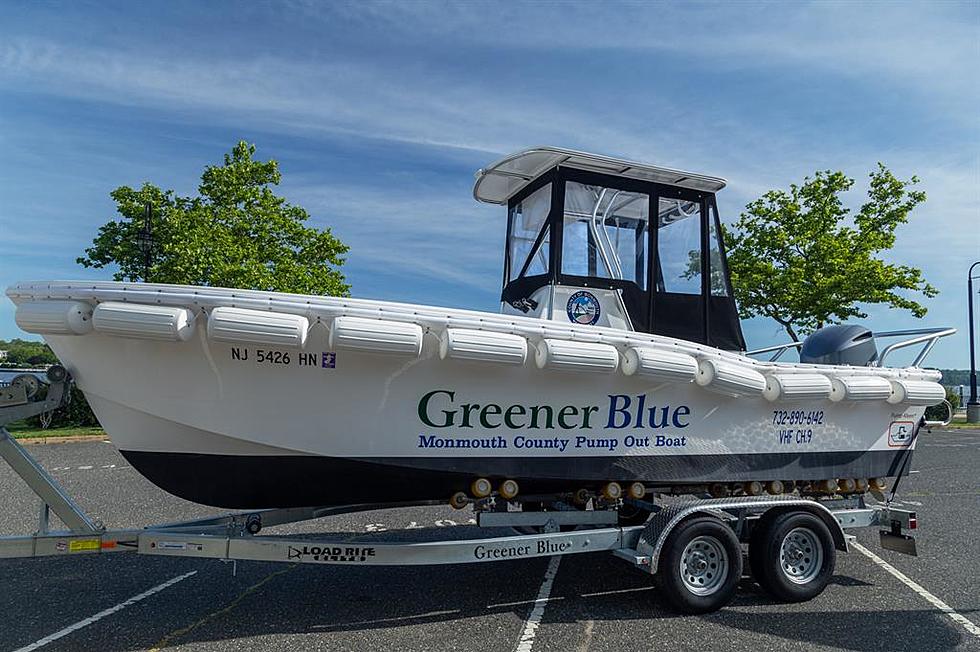 It's going to be a greener blue in Monmouth County, NJ waters this summer
(Photo: Monmouth County Government)
🔵 Monmouth County Commissioners announce return of special boat
🔵 The Greener Blue pump-out boat will operate on Navesink and Shrewsbury Rivers
🔵 The goal is to limit and clean up pollution in Monmouth County
---
Whether you're going to the beach or just out for a nice sunny day, you'll want to look at the horizon and see blue waters instead of polluted waters.
In Monmouth County, commissioners have a plan to help make that happen.
The Greener Blue pump-out boat set sail for the first time in 2020 when Monmouth County Commissioners and the Monmouth County Health Department announced its launch as a way to clean up boat waste among other pollutants.
On Tuesday, Monmouth County Commissioners announced that the boat will head out along the Navesink and Shrewsbury Rivers starting on May 20 and continuing to sweep through these waters every Friday and Saturday until October 7.
The times the boat will be out on the water will be between 8:00 am and 4:00 pm.
If you're a boater or plan to head out on the water and become a boater in Monmouth County this summer, you'll be able to get in touch with the Greener Blue pump-out boat by turning your radio to VHF Channel 9 or by call the cell line at 732-761-4997.
The boat service will be on a first-come, first-serve basis.
"Greener Blue is a great, free service offered by the Monmouth County Health Department with the goal of limiting pollution in our waterways," Monmouth County Commissioner Director Tom Arnone said in a statement. "I want to thank the NY/NJ Baykeeper organization that will continue to operate the vessel through a cooperative agreement signed in 2015."
"Since the inception of the pump-out boat program, 21,295 boats have been serviced and 702,700 gallons of sewage have been properly disposed of over its 22 years of operation," MC Commissioner Sue Kiley said in a written statement. "No paperwork is necessary in order to use this free service. The boat is available to all recreational boaters and is not limited to Monmouth County residents."
Best Seafood Restaurants at the Jersey Shore
Best Steakhouses In New Jersey
Famous Athletes Who Came From New Jersey
Professional Sports Teams That Play In New Jersey
Professional Sports Teams That Play In New Jersey
New Jersey Abandoned Sports Stadiums
The Biggest Music Stars From New Jersey