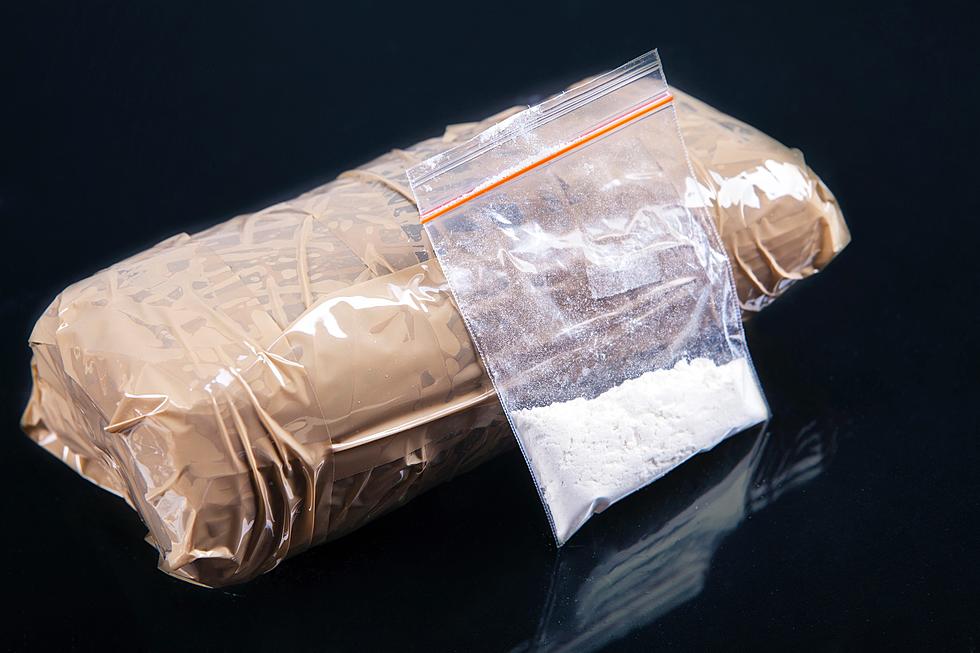 What's fueling the monster of cocaine activity in New Jersey
Getty Images/iStockphoto
🔵 How big of a problem cocaine deals are in New Jersey
🔵 DEA Special Agent Cheryl Ortiz discusses the impact of cocaine coming into NJ
🔵 What the DEA and law enforcement is doing to stop the flow of cocaine
---
There is a problem of particular concern across the Jersey Shore and the entire state of New Jersey for that matter -- it's the cocaine being peddled into and around our communities.
The distribution of cocaine - and drugs overall - continues to be a major challenge and concern for all law enforcement agencies across the U.S. and back here in New Jersey.
Special Agent in Charge of the Drug Administration in New Jersey, Cheryl Ortiz, says they were apart of a recent nationwide investigation - dubbed 'Operation Last Mile' - that targeted two major drug cartels.
"This particular operation - it yielded, in New Jersey, a total of 41 investigations which resulted in the seizure of 278 pounds of fentanyl powder and over 62,000 pills," Ortiz said.
The amount of cocaine being peddled into and across the Garden State is a growing concern that also leads to more people consuming the drug.
SAC Ortiz explains that it's just pure cocaine that they're concerned about - it's what else is being mixed into it.
"What we're finding with the DEA is that of the cocaine seized, most is sourced from Columbia with a purity of 66-percent, but also, we're finding that it is being mixed with other substances such as fentanyl," Ortiz said.
She adds that fentanyl is the deadliest drug threat we're facing right now in this country.
"Last year alone, 108,000 people died from drug poisoning which is approximately 295 people a day," Ortiz said.
Along with the warm weather during the summer months at the Jersey Shore comes a rise in visitors.
While it's great for tourism - among many other things - there is an annual concern about cocaine activity in Monmouth and Ocean Counties at this time of year.
"That's a constant concern that we always have when it comes to cocaine and the other narcotics that are being used by the public," Ortiz said.
"It's the nicer weather, which leads to more people being outside making usage more visible and also, the area has more tourism when the warm weather starts occurring and people going to the beaches and along the Shore as well."
Best Seafood Restaurants at the Jersey Shore
Best Steakhouses In New Jersey
Famous Athletes Who Came From New Jersey
Professional Sports Teams That Play In New Jersey
Professional Sports Teams That Play In New Jersey
New Jersey Abandoned Sports Stadiums
The Biggest Music Stars From New Jersey