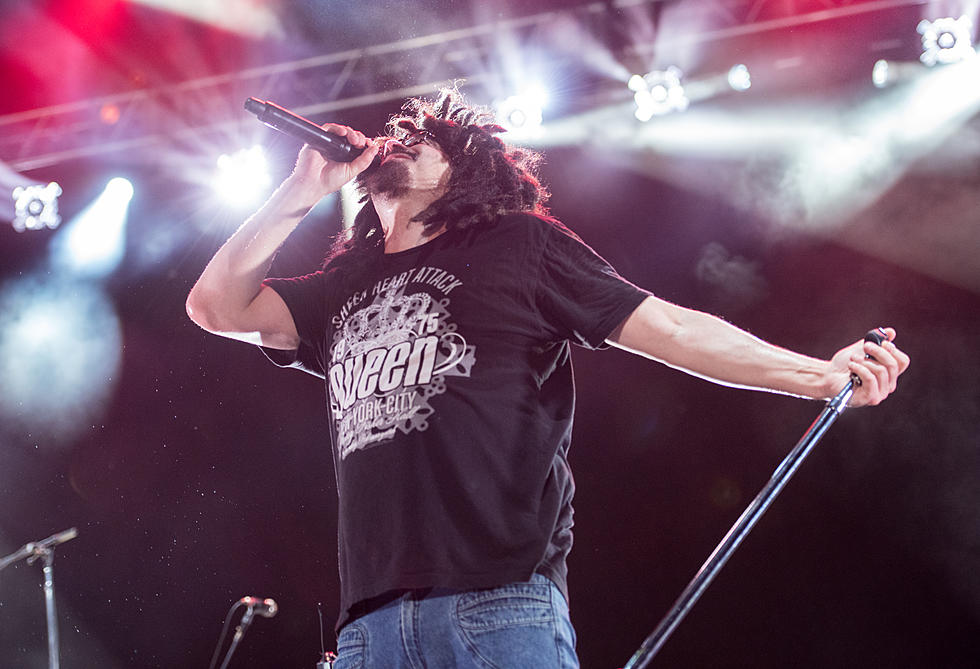 Breaking Records: New Jersey Takes Center Stage as Music's Hottest Hub
Getty Images
The people of the Garden State have demonstrated unwavering support and enthusiasm for live music, evident in the recent three sold-out nights of Taylor Swift's performances at MetLife. It comes as no surprise that Ed Sheeran's concert at MetLife Stadium has broken a national attendance record, drawing an astounding 89,106 fans. This surpasses U2's previous record set in 2011 and solidifies Ed Sheeran's boundless popularity. The concert's in-the-round stage setup provided an immersive experience, creating an unforgettable night for all attendees.
But the excitement doesn't end there! With summer officially underway, I can hardly contain my anticipation for the incredible music and entertainment lineup coming to New Jersey. Our music scene is vibrant, catering to diverse tastes across genres like R&B, pop, rock, and reggae. Whether you're a fan of any of these genres or appreciate music in general, this summer has something for everyone.
As I perused the concert calendars, I began compiling my must-see shows for the season. What initially started as a plan to attend five shows quickly grew to six, maybe more. Take a look and see if any of these catch your interest. Keep in mind that my plans may evolve, but here's my current lineup...
Stick Figure, Pepper & Elovaters on June 25th at the Stone Pony
This concert is a must-see for reggae fans and anyone looking for uplifting vibes. Stick Figure, Pepper, and Elovaters at the iconic Stone Pony will bring infectious vibes, rhythms, and positive energy. I know it's going to be an unforgettable experience!
Counting Crows and Dashboard Confessional on July 6th at the PNC Bank Arts Center
I am beyond ready for this show! Counting Crows and Dashboard Confessional joining forces will be an absolute powerhouse performance. With the iconic "Mr. Jones" celebrating its 30th anniversary and "Hands Down" marking its 20th anniversary, there's no better time to experience the magic of these two bands live.
Post Malone on July 25th at Prudential Center
Believe me, face tattoos and all; this guy knows how to put on an incredible show. He will blow you away with his endless number of hits, engaging stage presence, and contagious energy.
Beyoncé on July 29th at MetLife Stadium
I admit it, I'm ready to see Beyoncé rock MetLife Stadium. I've seen her concert films, but nothing will compare to her performing live. That is all.
Goo Goo Dolls and O-A-R on August 12th at the PNC Bank Arts Center
I'm ready for a night of rock and alternative sounds! The Goo Goo Dolls and O-A-R are set to rock the PNC Bank Arts Center stage. I'll be singing along to the timeless hit "Iris" for sure. I know it will be a show that brings back memories … and creates new ones.
Bruce Springsteen and the E-Street Band on August 30th at MetLife Stadium
I'm counting down the days for this show! Bruce Springsteen and the E-Street Band, true legends, will rock the stage in New Jersey. I'm ready for his presence, lyrics, and energy. New Jersey summer wouldn't be complete without seeing Bruce. It's going to be an unforgettable night of music!
The anticipation is building for these upcoming shows. I hope you also get the chance to experience some fantastic concerts. Summer is fleeting, so make the most of the diverse range of performances and iconic venues that this concert season in New Jersey has in store for us.
Bryan Adams & Joan Jett and the Blackhearts Rock The Garden
Bryan Adams & Joan Jett in New York City
Seaside Heights Boardwalk 2023
A Look at the Seaside Heights Boardwalk in Ocean County, New Jersey for Summer 2023 at the Jersey Shore