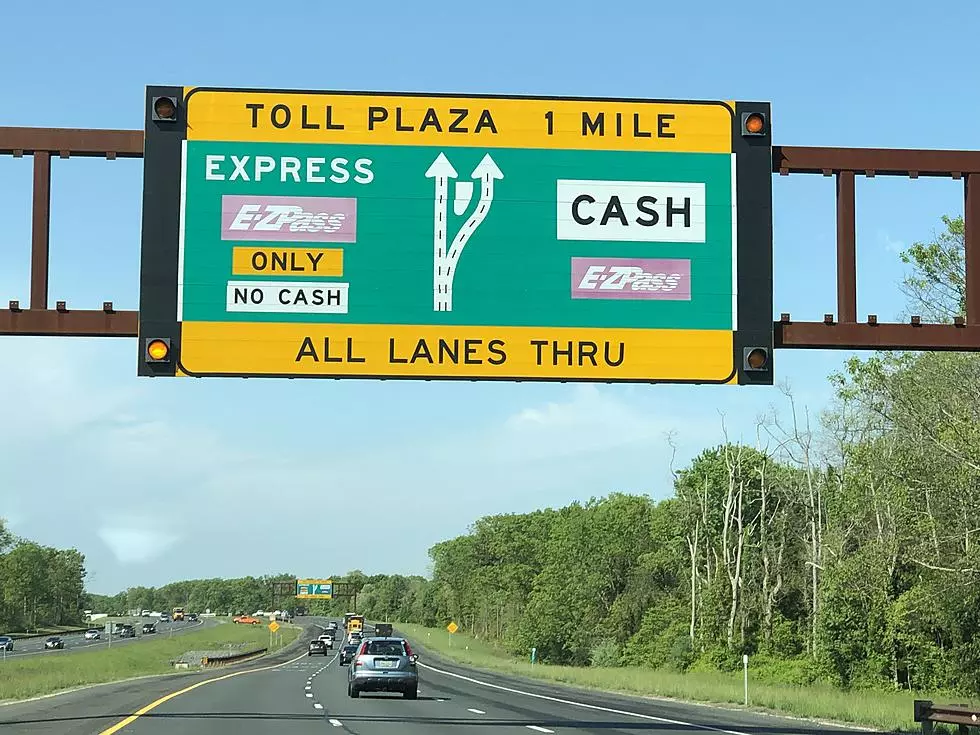 My NJ E-ZPass nightmare — can you relate?
GSP photo: EZPass
It's amazing that in all the years of doing the Dennis & Judi Show and having people calling and complaining about E-ZPass, I am finally a victim of their incompetence and ineptitude myself.
My son was driving my car on four separate occasions, (three of them at the Belmar North Plaza on the Garden State Parkway and once on the Raritan South) and received violations because of an unread transponder.
So now there are four violations with $50 administrative fees each, three of them at the same toll, where my transponder obviously was not read.
Can we all agree that there's a problem at the Belmar North Plaza?
The E-ZPass transponder was in the same position on the car window as it always has been. I disputed that violation by mail and even sent in the $.70 toll fee along with my transponder number but still received a final notice of enforcement action.
Now it came time for a phone call, right? Wrong. I tried two different phone numbers for E-ZPass customer service, and like thousands of New Jerseyans before me, I waited on hold an hour and a half both times, only to be disconnected.
Following the instructions of the cheery voice on the on-hold message (and also having no other choice) I returned to the very user-friendly E-ZPass website to try to dispute the fees once again since no one answered at customer service.
I promptly received an online message saying that my violations cannot be disputed. Huh? Now what?
Altogether the four violations are $200 and none of them is actually my responsibility.
Something inside me is telling me to just put my credit card number into the online payment form and get it done. Because I know that the aggravation and the hours of time this has already taken is probably worth far more than $200 but it's the principle of the thing.
Besides, so many people have probably done that and I have this niggling feeling that perhaps that's exactly what Mr. John W. E-ZPass wants me to do.
No. This is an E-ZPass problem, and I refuse to pay these fines as this was obviously mechanical error.
Then, following a suggestion from another frustrated E-ZPass customer online, I put together a stern but polite old-school snail-mail letter explaining my problem and include four old-school photocopies of the violation notices, complete with old-school staples holding them together.
I almost forgot how to write a business letter on an actual piece of paper, it's been so long. I make the letter look really spiffy, format it beautifully and I send the letter certified with return receipt requested straight to the payment processing center in Trenton, signing off with a steely,
"I request that you please remove these violations from my E-ZPass account immediately."
And now, I wait. But as anyone who has ever had an issue with EZPass knows, waiting is part of the game.
Opinions expressed in the post above are those of New Jersey 101.5 talk show host Judi Franco only.
You can now listen to Dennis & Judi — On Demand! Hear New Jersey's favorite best friends anytime, anywhere and any day of the week. Download the Dennis & Judi show wherever you get podcasts, on our free app, or listen right now.
Click here to contact an editor about feedback or a correction for this story.
The scenic backroads to Long Beach Island
How overtaxed NJ drivers MacGyver their cars