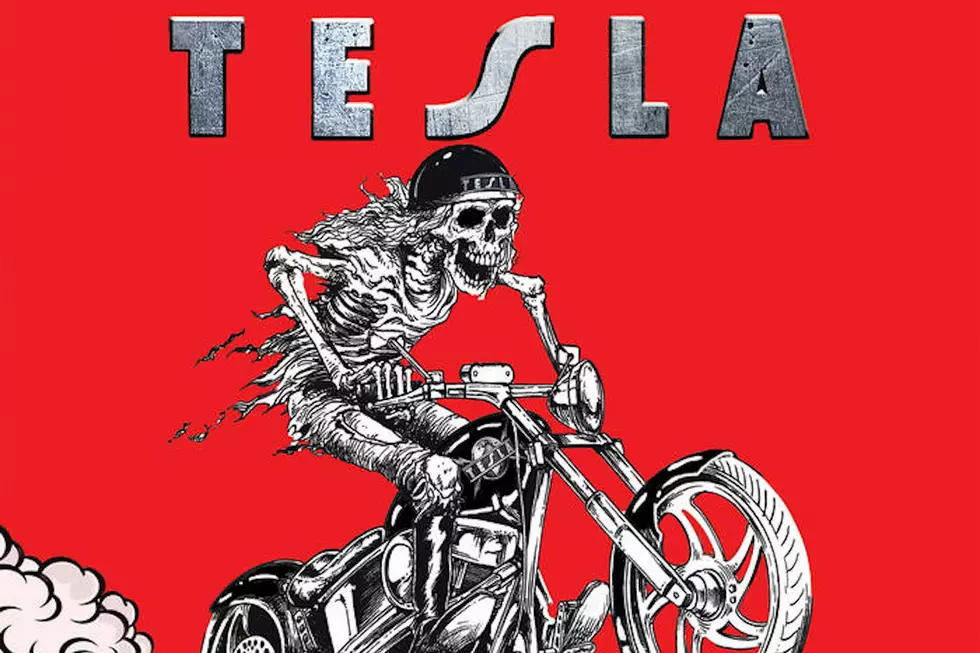 Tesla to Release 'Full Throttle Live' LP
Tesla Electric Co
Tesla will release a new album, Full Throttle Live, on May 26.
The LP features eight live tracks, recorded at the 2022 Sturgis Motorcycle Rally, which takes place annually in South Dakota. Included in the set are classics like "Changes" and "Lazy Days, Crazy Nights," as well as newer songs like "Time to Rock!" and "Cold Blue Steel."
There's also a bonus studio rendition of Aerosmith's "S.O.S (Too Bad)." Full Throttle Live was mixed and produced by guitarist Frank Hannon and bassist Brian Wheat.
A complete track listing is available below, along with the album's lead track, "Miles Away."
"The guys chose to put this song out first because it represents Tesla and the new live album's harder, heavier sound," a statement reads on the band's Bandcamp page. Full Throttle Live is now available for preorder.
In a recent interview with VWMusic, Wheat was asked if the band has any plans for more studio music. "We have another track we're working on that will come out in the summer," he explained. "At this point in our career, doing an album takes so much time. ... We will do a whole album again, but it's not on our priority list. When you get to our age, the main thing is that we're still playing live. Maybe we'll make music in the studio when we can't play live. But for now, we'd rather spend that time going out and playing for our fans."
Tesla, 'Full Throttle Live' Track Listing
1. "Miles Away"
2. "Changes"
3. "Time to Rock!"
4. "Breakin' Free"
5. "Call It What You Want"
6. "Lazy Days Crazy Nights"
7. "Cold Blue Steel"
8. "Edison's Medicine"
9. "S.O.S. (Too Bad)"
22 Rock Albums We Might (or Might Not) Get in 2023