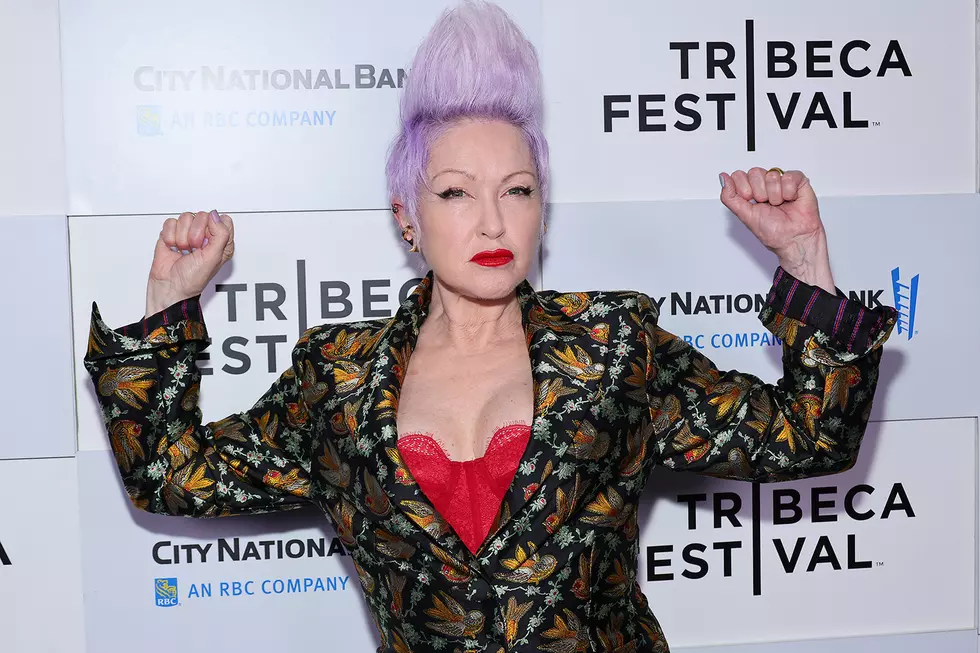 Cyndi Lauper on Rock Hall Induction Snub: 'I Don't Need a Badge'
Theo Wargo, Getty Images
Cyndi Lauper said she didn't mind being passed over for induction into the Rock & Roll Hall of Fame, describing it as a badge of honor she doesn't need.
Lauper was nominated for the first time for the class of 2023 but wasn't selected. In a recent interview with People, she explained why it didn't bother her.
"I always felt that rock 'n' roll could save the world, and as a rocker, you have to be an activist," she explained. She said the genre "was always counterculture" with a mission to "make the place better" than it was.
"That will never change with me, whether I get a badge or not," she continued. "I don't need a badge. I need to be able to continue the work and help to make a difference... You have to remember to be human and help other humans."
Lauper had expressed a similar sentiment just after her nomination was announced, saying: "Seeing my name on this year's ballot with so many talents that I admire means so much to me. It has been a lifetime privilege to reach so many different kinds of fans with a message of following your own path and having fun along the way, too."
That's one of the reasons she made her documentary Let the Canary Sing, which premiered on June 14. "[E]verybody starts out with somebody saying, 'What are you going to do that for? Don't do that. Get a real job,'" she told the Hollywood Reporter recently. "[I]t's so amazing when you get to a point in your life where… you go to the family gathering, and everybody used to question you; and by the end, they want to know what you're doing…and they always say, 'Well, good luck with your work.'
"So instead of being disheartened, it's good to learn about someone else and see how they made their good steps and bad steps. Eventually you get to where you're supposed to be anyway, and certain people come into your life that change it and help you in ways you didn't think they could."
Rock Stars Whose Lives Are Being Turned Into Movies
'Bohemian Rhapsody,' 'Rocketman' and 'The Dirt' have opened the floodgates.