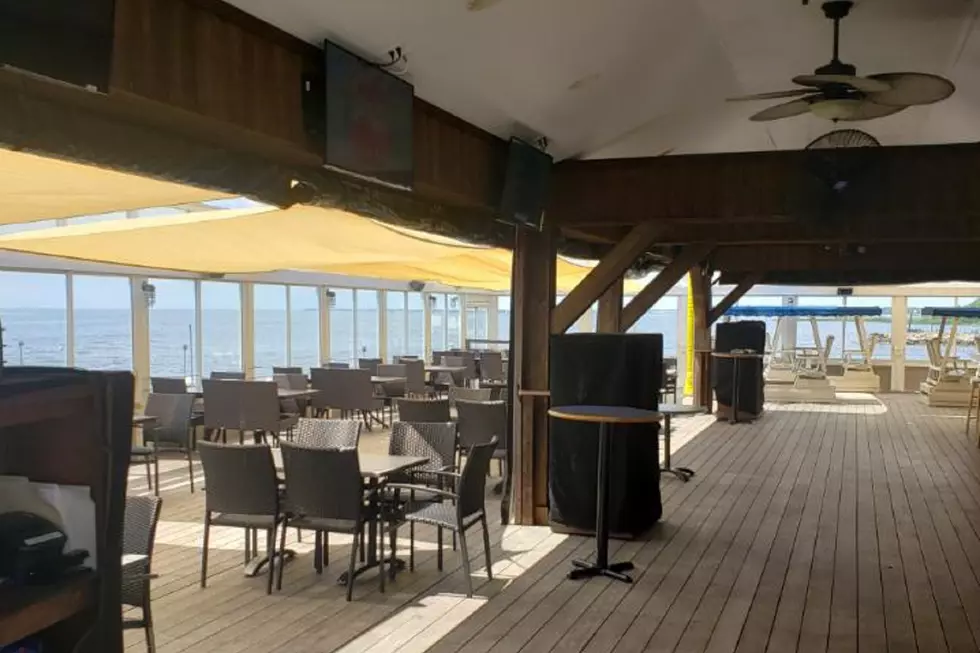 Here Are All the Jersey Shore Spots Seen On the Real Housewives of NJ
Covered dining and bar area at Martell's Waters Edge in Bayville (Rich Sorge)
If you've watched the last few episodes of The Real Housewives of New Jersey, you've seen they've been vacationing at the Jersey Shore, and it's been a real treat.
Not only have we gotten some premium drama (Melissa throwing the cheese plate after fighting about Teresa's ex Joe Giudice, Margaret and Jennifer arguing over who is sloppier), but we've also seen some familiar sights on our TV Screen. How cool is it to be watching a show and say "wait a second - I've been there!"
Here are all the Jersey Shore spots that our favorite NJ Housewives have hit up on the recent show episodes.
In last week's episode, we saw Joe and Melissa get into an argument (which was uncharacteristic for them, but a welcome reminder that all marriages go through stormy periods) and this fight took place during a dinner at La Mondina in Brielle (thanks APP for figuring that one out).
2 - Martell's Water's Edge in Bayville
I also noticed on this episode that the ladies hit up Martell's Water's Edge (and so did APP). Not gonna lie, that was pretty cool to see. Next time I go I need to resist the urge to be THAT person who asks to sit where the housewives did.
3 - Melissa Gorga's Shore House, Toms River
Even though this isn't a Jersey Shore spot we can visit, it's still very familiar territory here in Toms River. Nonno's memorial (RIP Nonno!) took place here. If you keep scrolling, you'll get an inside look at Melissa Gorga's Toms River home.
Now, this wasn't the only time the NJ Housewives have been spotted here at the Jersey Shore. Last season, they vacationed at Point Pleasant Beach and made a stop at Jenk's Club!.
So the next time you're out to eat here at the Shore, keep your eyes peeled! Because you never know if our favorite Housewives will be filming. Oh, and by the way. I'm Team Teresa.
H/T - Chris Jordan, Asbury Park Press
Keep Scrolling For a Tour of RHONJ Melissa Gorga's Toms River, NJ Home With a Breathtaking View
Now Look Inside Melissa's Sister in Law Teresa Giudice's NJ Home
Keep Going: Step Inside RHONJ Jennifer Aydin's MASSIVE Paramus, NJ Mansion
Amazing sunset views, 16 bathrooms, closet goals, and a movie theater - get ready to live the life of luxury in Real Housewife of NJ Jennifer Aydin's Paramus mansion!