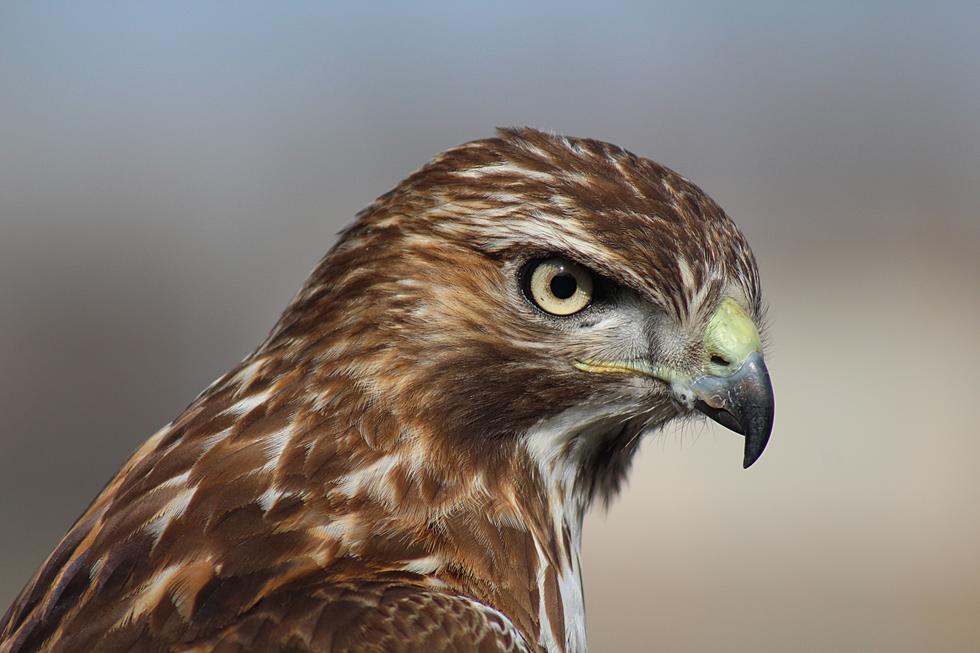 Hawk Attacks On The Rise In New Jersey, Amazing Invention Protects Your Pets
Photo Credit: Diane Baker
Yesterday was a big learning experience for my family. I posted about my close encounter with a huge, hungry hawk or some sort of bird of prey while playing outside with our puppy Fozzie yesterday and it was intense.  Imagine this thing starring you down!
Listen to Shannon Holly mornings on 94.3 The Point and download our free 94.3 The Point app.
To reiterate, I'm pretty sure our hawk had a dinner napkin tied around his neck and a set of silverware in his tree.  He was aggressive, and he was relentless. This guys circled around and around until he got brave enough to actually swoop on us.  Seriously, it was a scary experience, one that I never dealt with before because I've always had large dogs. Did you hear someone screaming yesterday around 4pm? That was me.
You all have been so great to email and App Chat me some info on this hawk stuff and it turns out hawks are a big problem for little dogs (especially this year) in Jersey. One of our listeners had a great solution and I wanted to share it with you guys in case you or someone you know needs to protect their pets.
Thank you Kim for telling me about hawk vest!  The man who created the Hawk/Coyote Vest had a terrifying experience when walking his own pup. Without any warning a coyote grabbed his beloved dog and ran off and he never saw him again. That was motivation to create this company designed to save others from his nightmare.  They make them for cats too!  These spikes ward off a predator just like a porcupine shooting its quills.
Pretty brilliant sir. Fozzie Theee Bear in Jersey thanks you.
Listen to Lou & Shannon mornings on 94.3 The Point and download our free 94.3 The Point app
KEEP LOOKING: See What 50 of America's Most 'Pupular' Dog Breeds Look Like as Puppies
LOOK: The least obedient dog breeds