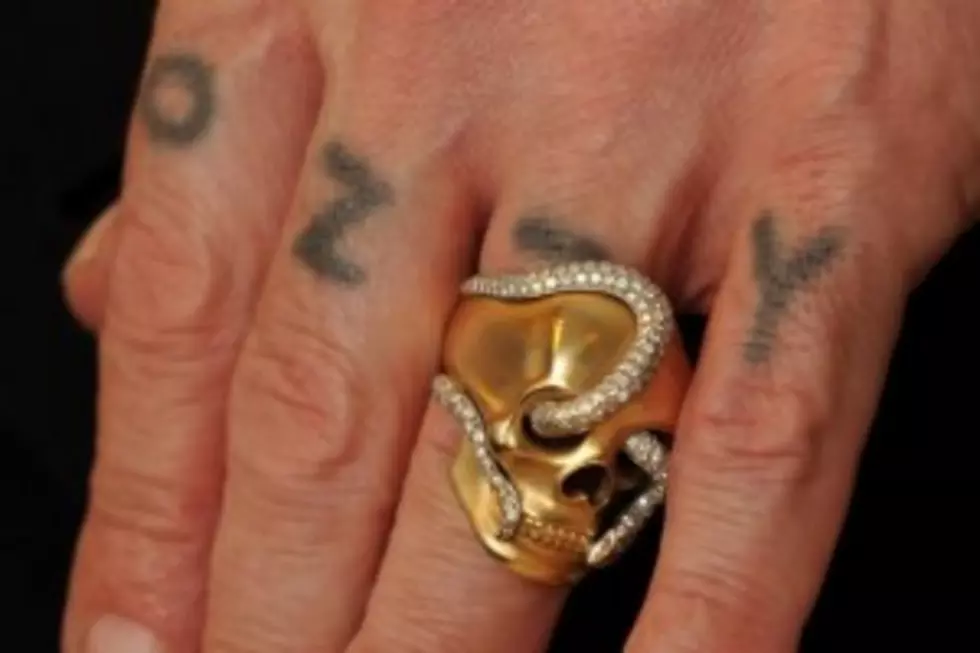 Grandpa Of F'ing Darkness
Ozzy has become a grandfather once again.
Hard to quite grasp the idea of Ozzy Osbourne playing that role at all, but the Godfather of Heavy Metal will fulfill the office of doting grandpop to his fifth grandchild, because his son Jack just had a daughter with his fiancee on April 24th.
Lisa Stelly gave birth to Pearl, who weighed in at 8 pounds 6 ounces, and she's "healthy and gorgeous", according to proud grandma Sharon.
Perhaps he'll sing "No More Tears" to get her to stop crying?
Hey, better that than "Die Young".