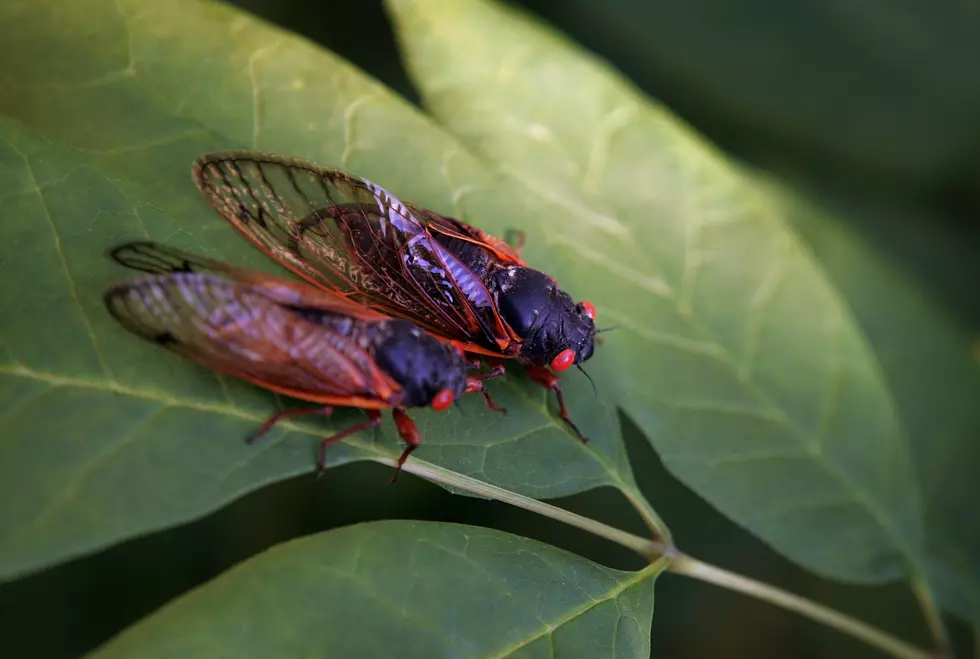 Trillions of Loud and Icky Cicadas Will Invade New Jersey
Getty Images
So what else could happen to us in this one year or so period? What else will be thrown at us? Well, for the Garden State you can throw in one of the largest broods of loud and ugly cicadas appearing this spring.
It turns out that experts say there are over a dozen states in the nation getting ready for a big cicada season, and of course New Jersey is among them. The X Brood is on the way! We finally get outside and we're going to be bombarded by some loud, prehistoric-looking bugs. Great.
These are not the cicada we see each year, according to USA Today. They're the ones that come out every 17 years and have those piercing, big red eyes. I'm sure that will make us all feel a lot better.
It is pretty amazing how the whole 17-year cycle works. How do they know what year is the right year for them to resurface after their 17 years spent a foot or so below the ground? Nobody really knows.
But when the time is right and conditions are perfect, they rise above the ground and then the fun begins. In an article in Newsweek, this 'brood' could bring 1.5 million cicadas per acre in some instances.
That's more than the number of cars we see on a summer Friday on the Parkway. And just about as terrifying. So did you expect anything else? Of course, it's a cicada year!
So, what are the benefits of having cicadas around? A couple of benefits are they prune trees and then provide nutrients to the oil around the trees when the cicada dies, according to Cicada Mania. Yes, that's a real thing.
So, get ready for those creepy cicadas to be emerging from just below your feet right here at the Jersey Shore this spring. As if this past year hasn't been enough of a sci-fi horror!
Enter your number to get our free mobile app
The 100 Best Places to Live on the East Coast