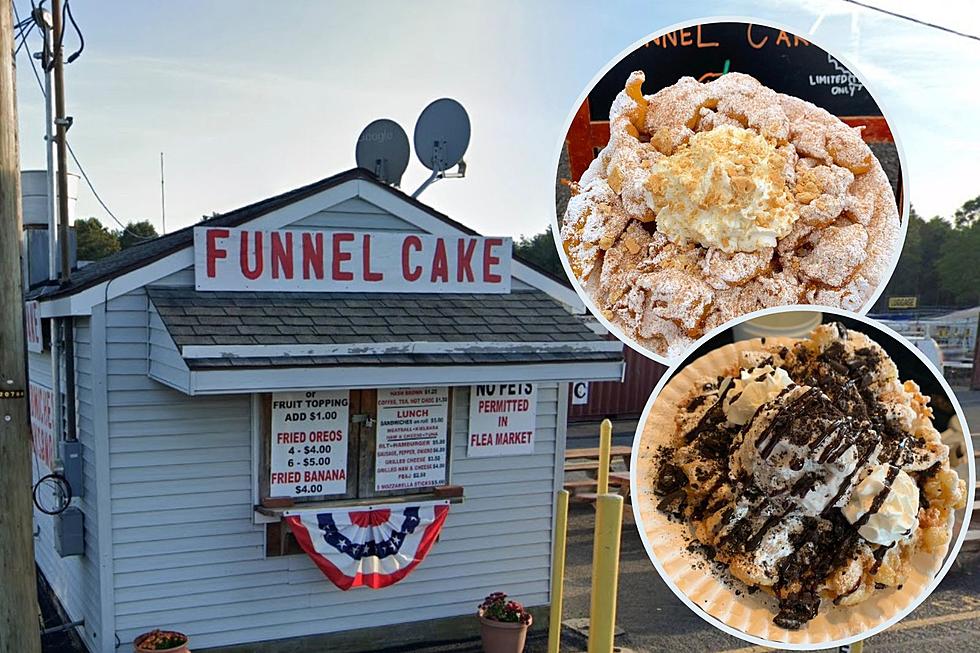 This Funnel Cake Stand Is South Jersey's Sweetest Hidden Gem
google earth/ dutch funnel cake via Facebook
Funnel cake is one of those foods that I think I would consider to be a popular food in New Jersey that most people wouldn't.
Whenever I think of the Jersey Shore I always think of funnel cake and good pizza so to me, that makes funnel cake a food that makes New Jersey what it is! I'll admit, I am such a sucker for a good funnel cake and this spot In Berlin, New Jersey seems to have some of the best in the entire state.
Of course, we all know what a good, old-fashioned funnel cake looks like. It's that funnel cake batter, fried to a golden brown and topped with a generous amount of powdered sugar. Although, you can get much more than that at Dutch Funnel Cake in Berlin.
They have some of the most amazing funnel cake creations I've ever seen in my life and it really takes the classic dessert to an entirely new level. What caught my eye is that they have seasonal flavors right now to celebrate the start of fall.
Dutch Funnel Cake announced they will have both Pumpkin Spice and Caramel Apple funnel cakes and they look AMAZING. During the craze of the Barbie movie, they also had a punk funnel cake with pink sprinkles, whipped cream, and ice cream that looked amazing!
You never know what fun flavors will be available when you stop by this adorable little New Jersey hidden gem. From Cookie Monster funnel cake to bananas and caramel, this Berlin hidden gem seems to have covered all of the bases.
Dutch Funnel Cake is located inside the Berlin Farmer's Farmers Market, so they're only open for limited times during the week. Their Facebook page says their hours are Saturday and Sunday from 7 am - 4:30 pm.
12 Foods That Define New Jersey
From boardwalk to some Italian-American classics, here's a list of foods that define the garden state.
You'll Miss These Foods the Most When You Leave New Jersey