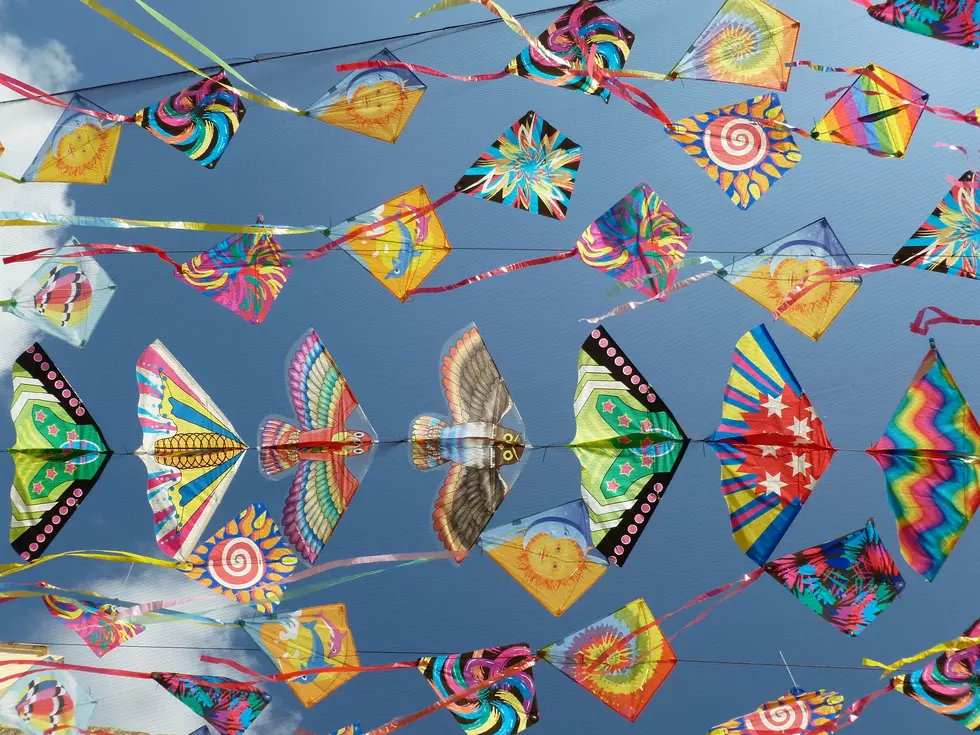 Don't Miss Out! Kite Festival And More Family-Fun Events Happening At The Jersey Shore!
Photo by Agnieszka Ziomek on Unsplash
I'm ready to get out and enjoy life with the family and I know you are too! The problem is knowing where to go and when to catch all the great things happening at the Jersey Shore right now. I just came across 5 suggestions from The Patch and I'm totally on board! I wanted to share these with you guys too in case you missed it.
Listen to Shannon Holly mornings on 94.3 The Point and download our free 94.3 The Point app.
First and foremost...the beach...most are scheduled to open for  Memorial Day Weekend but you should check in advance because some will be open daily, but some will operate on weekends only until mid-June.
Go Fly A Kite!  The Wildwoods International Kite Festival Is On This Year
People travel from all over to fly their hand made, colorful kite creations on the beach behind the Wildwoods Convention Center.  It happens this coming weekend starting Friday at noon.  At night, you can take in the illuminated kite fly at Rio Grande Ave beach at 9 p.m! Now that's Instagram worthy.  Monday will feature the World Indoor Kite Competition from 11 a.m. to 12:30 p.m. inside the Center where kite fliers will show how they can fly a kite without wind.  Really...that's a thing?
Film Friday At Ocean County Arts Guild
The Ocean County Artists' Guild is hosting its first Film Friday in Island Heights. There will be live music by the band Johnny Nameless at 6 p.m., a short documentary will be shown at 7 p.m. about Franke Parese, a 94-year-old World War II veteran who lives and rides his bike at Jersey Shore.  The Ocean County Artists Guild is located at 22 Chestnut Ave in Island Heights.  This sounds like a great date night of culture and class!
Craft Show In Barnegat Light
The Viking Village Art and Craft Show will be held in Barnegat Light on Sunday, May 30 from 10 a.m. to 4:30 p.m. highlighting fine arts, photography, ceramics, wood crafts, clothing and handmade jewelry. Viking Village is located at 1801 Bayview Ave in Barnegat Light.
20th Annual Seaport Craft Show
The 20th Annual Seaport Craft Show will be going on at Huddy Park in Highlands on Sunday, May 30.  The craft show will be open from 10 a.m. to 5 p.m., with more than 60 artisans.  Chris Morrisy will be playing music from 11 a.m. to 3 p.m.
Of course these are just a handful of fun things going on...as I see more I'll post more to keep you in the know! xo
The Most Mouthwatering Seafood in Monmouth County
The Most Breathtaking Beach Bars in Monmouth County
Inside Ray Romano & Jon Stewart's LBI Vacation Paradise