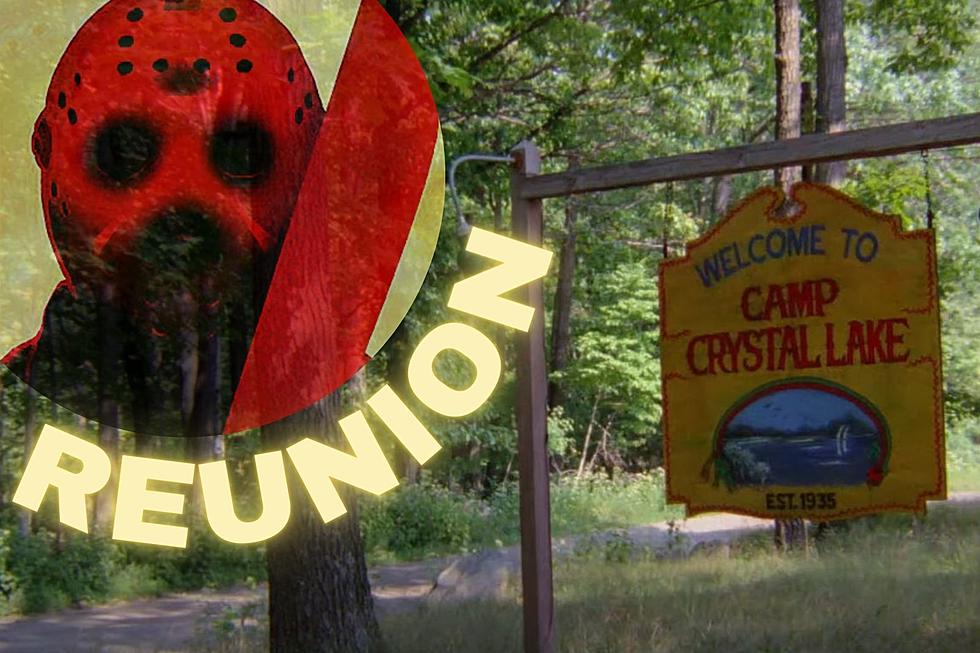 Friday the 13th cast reunion coming to NJ, and you're invited
Paramount Pictures via YouTube (Canva)
It was back in May of 1980 when we first met Jason at Camp Crystal Lake. Now, 43 years later, the cast of the famous Friday the 13th franchise is having a reunion, and you're invited to attend.
The last time the cast reunited was four years ago back in 2019, with a totally revamped agenda for the next gathering later this spring. One big difference is the decision not to host a tour when the cast comes together once again.
According to crystallaketours.com, "At the time of the last reunion, there were relatively few fans that had attended one of our guided tours. After surveying a huge group of fans, we decided to offer a jam-packed day including a tour, celebrity meet & greet and a movie screening."
The year 2019 was the first time such a large gathering was organized at the camp, and fans absolutely loved it. This year's reunion is focusing more on what fans loved the most four years ago, which can only promise an even greater experience this year.
Another huge difference is where the meet & greet is scheduled to take place. Instead of a large white tent, fans will be able to meet the actual cast and crew members right where the original film was shot, at the iconic cabins.
Before we dive into the details of the meet & greet, let's first take a virtual tour of what to expect from the tours at Camp Crystal Lake.
Did you know the camp from Friday the 13th, Part 1 is in NJ, and you can now tour it?
Get ready, Camp Blood, we're coming for you. An incredible experience of one of the greatest horror movies ever made right here in New Jersey (Plus details on a special cast reunion event happening in 2023).
You Can Tour The Island "Jurassic Park" Was Filmed
One of the most iconic movies of all time is "Jurassic Park". Now you can see where the movie was filmed.