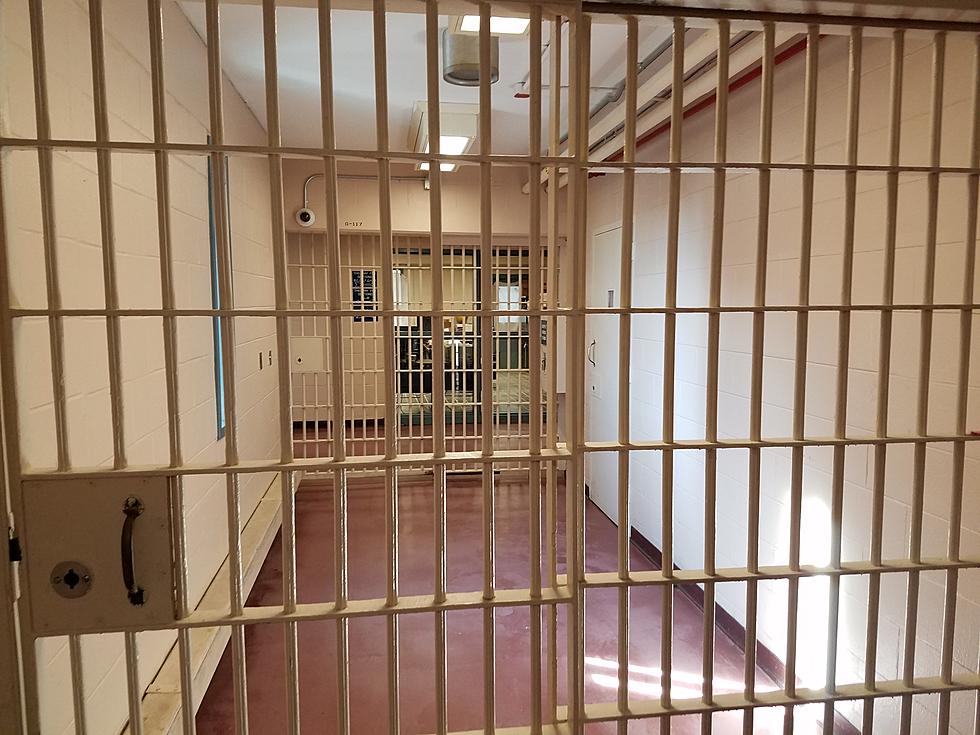 Former Tinton Falls resident facing charges following standoff
Prison door at the Monmouth County Correctional Institute. (Vin Ebenau, Townsquare Media New Jersey)
A former Tinton Falls resident is facing a number of charges after a tirade inside his prior residence led to a five-and-a-half-hour standoff with police last week.
Steven Greene, 38, barricaded himself inside his former residence at 58 Society Hill Way in Tinton Falls, causing damage, and refusing to vacate, prompting a response for the Monmouth County Emergency Response Team (MOCERT), announced Monmouth County Prosecutor Chris Gramiccioni.
He is charged with second degree Burglary, third degree Possession of a Weapon for an Unlawful Purpose, third degree Criminal Mischief, fourth degree Unlawful Possession of a Weapon, and two counts of fourth degree Contempt.
Greene is currently being held in the Monmouth County Correctional Institution in Freehold Township pending his first appearance before a Superior Court judge.
Tinton Falls police responded to a 911 call reporting the man was inside his former residence armed with a hammer and causing damage to the inside of the home.
MOCERT and other countywide law enforcement agencies were then called to the home.
A nearby school was placed in a 'shelter in place' status as part of a temporary lockdown in the area as a precaution, while law enforcement attempted to resolve the situation peacefully.
Greene peacefully surrendered at approximately 7:29 p.m. but not before causing damage to the inside of the property.
If convicted of Burglary, Greene faces a sentence of five to ten years in a New Jersey state prison.
If convicted of the third degree offenses, he faces a sentence of three to five years in prison on each count.
The fourth degree charges carry a maximum sentence of up to 18 months in state prison, if convicted.
The case is assigned to Monmouth County Assistant Prosecutor Kristen Anastos.