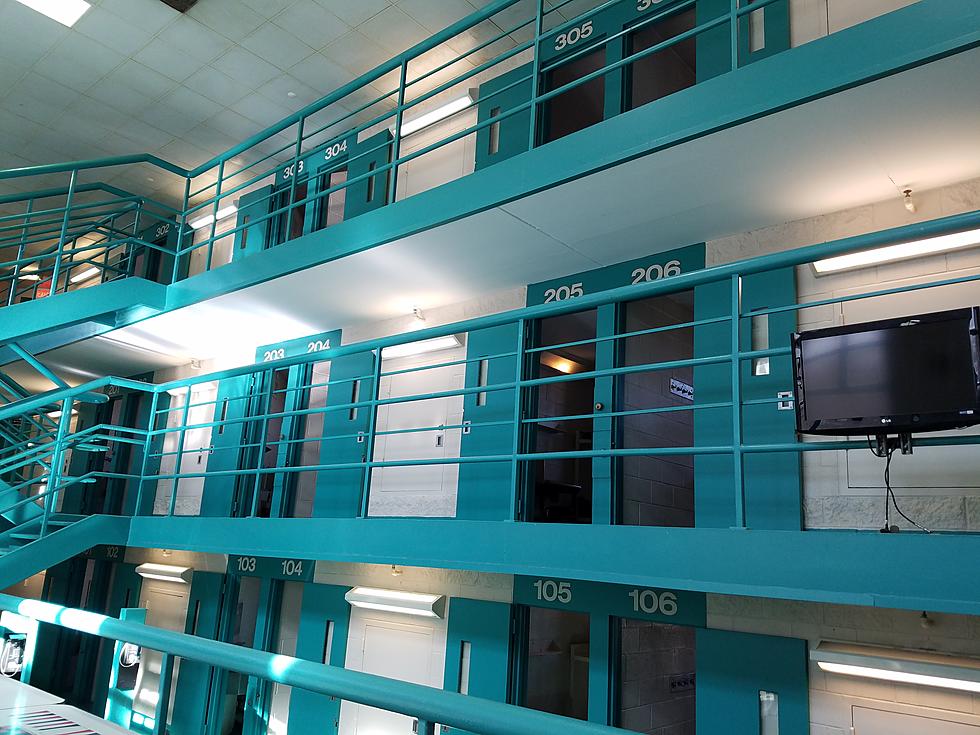 Former Long Branch Police Officer pleads guilty to running meth lab at home
Prison cells at the Monmouth County Correctional Institute. (Vin Ebenau, Townsquare Media New Jersey)
A now former Long Branch police officer arrested and charged back in May for allegedly running a meth lab at his home has now plead guilty, Acting Monmouth County Prosecutor Lori Linskey announced on Wednesday.
Long Branch Police were called to the home of Christopher Walls, 50, on West End Avenue on May 15 around 10:36 pm for a domestic disturbance.
A resident within the home then accused of Walls of being involved in suspicious narcotics activity.
Long Branch Police were shortly thereafter joined on scene by the New Jersey State Police Hazmat Unit who found everything needed to run a methamphetamine lab in the basement and a shed on the property from materials, chemicals and other instruments.
The NJSP confirmed the findings and also found meth residue in a chemistry-related glassware in the home.
The MCPO Professional Responsibility and Narcotics Units along with Long Branch Police also learned through their investigation that Walls as in possession of books on how to make meth, poison and explosives.
Investigators additionally found an open gun safe in Walls' home, which was in easy enough reach for children living in the home, and held tow long guns, four handguns, eight high-capacity magazines and large amount of ammo.
Walls was eventually charged with several offenses and was detained on May 15 and later admitted in his guilty plea to making meth at his home and endangering his family and neighbors in the process.
He will be sentenced in January and faces 10-years in prison with a 2-year period of parole ineligibility as well as forfeit public office along with his firearms and firearms ID card.
Walls plead guilty to the charges of second degree Causing a Risk of Widespread Injury and 3rd degree Manufacturing CDS (methamphetamine).
The case was prosecuted by Monmouth County Assistant Prosecutor Melanie Falco, Director of the Office's Professional Responsibilities and Bias Crime Unit.
Walls is represented by Mitchell Ansell, Esq., of Ocean Township.
12 Times Being High Cost NJ Residents & Towns
Ten times drunk driving changed New Jersey Lives Forever