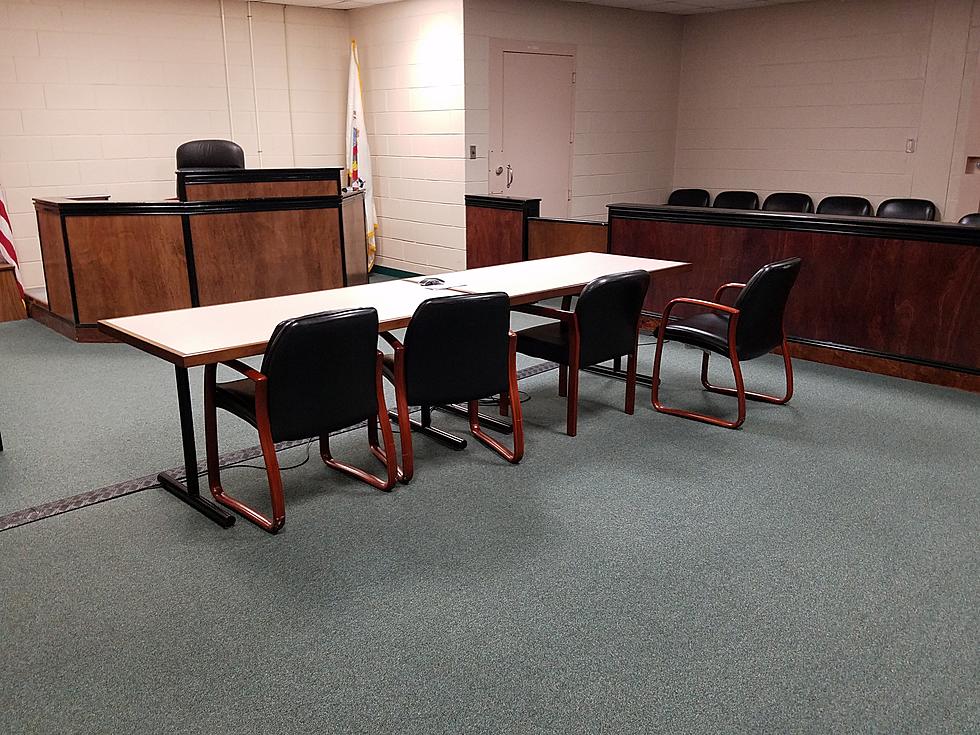 Former Freehold Township, NJ Police Officer pleads guilty to illegally using police computer database
Court room at the Monmouth County Correctional Institute. (Vin Ebenau, Townsquare Media New Jersey)
There is a now former Freehold Township Police Officer who will no longer be in public service after misusing his position to illegally obtain information for someone.
Lt. John Todd, 58, was a 27-year veteran at the Freehold Township Police Department who has now pleaded guilty to third-degree Computer Theft and admitted to illegally obtaining information from a police computer program and turning around and giving that info to someone else.
Acting Monmouth County Prosecutor Lori Linskey that an investigation by the Monmouth County Prosecutor's Office Professional Responsibility and Bias Crime Unit learned on the date of February 23, 2022 that Lt. Todd "contacted a police radio dispatcher asking for personal information about an individual from the Criminal Justice Information System (CJIS), a database that exists strictly for law-enforcement purposes." 
He is then gave that information to someone who was not a member of law enforcement.
In pleading guilty, Todd will receive a sentence of probation, pay nearly $1,000 in fines and no longer be allowed to serve in public employment.
In addition, Acting Prosecutor Linskey said that "Todd will also apply to enroll in New Jersey's Pretrial Intervention Program (PTI), which provides first-time offenders with opportunities for alternatives to traditional prosecution. Had he proceeded to indictment and trial, Todd could have faced up to five years in prison and tens of thousands of dollars in fines." 
Acting Prosecutor Linskey said that this case was assigned to Monmouth County Assistant Prosecutor Melanie Falco, Director of the Office's Professional Responsibility and Bias Crimes Unit.
"Regardless of rank, there is no place within law enforcement for conduct such as this," Acting Prosecutor Linskey said in a written statement. "The vast majority of officers countywide routinely serve the public with integrity and honor, risking their own lives on the job every single day. Actions such as those of Lt. Todd unfortunately make the work they do all the more challenging, particularly when it comes to gaining and maintaining the trust and respect of the citizens who depend on them."
"The Freehold Township Police Department is committed to our residents and the integrity of all interactions between my officers and the public we serve. We fully support the Monmouth County Prosecutor's Office and their efforts adjudicating a difficult situation in which one of my officers violated the law," Freehold Township Police Chief George K. Baumann said in the same written statement from the MCPO. "This breach of trust is an isolated incident, and does not define us or distract us from our primary goal of serving the residents and visitors of our community."
Help Find These 62 Missing New Jersey Children
Here are New Jersey's Most Wanted Criminals
The most heinous New Jersey murders that shook our communities