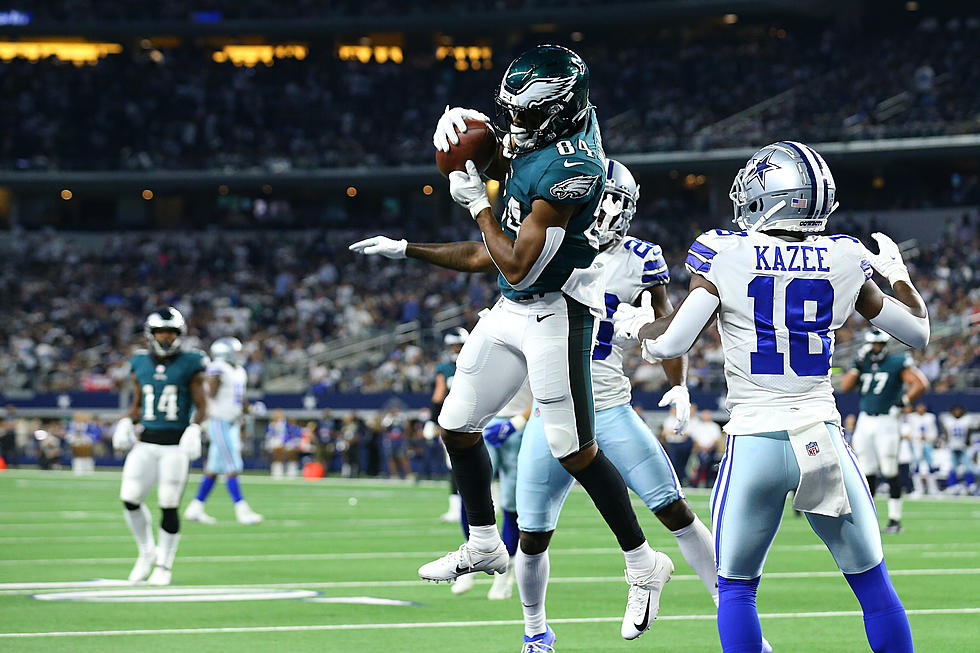 Eagles vs Cowboys Flexed to Saturday Night Football
(Photo by Richard Rodriguez/Getty Images)
Next Sunday's matchup between the Philadelphia  Eagles and Dallas Cowboys will now be on prime time on Saturday night.
The league announced late on Sunday night that the contest between the two NFC East rivals will kickoff at 8:15 p.m. rather than the initially slated 1 p.m. Sunday kickoff.
The last time these two teams squared off was also prime time, a Monday Night Football game that Dallas dominated, winning  41-21 in Week 3. Week 18 will be Philadelphia's third game in prime time this year and the second at home.
The game wont have much meaning other than seeding in the NFC playoffs. Both teams have clinched,  but can move up the standings, with Dallas currently at No. 4 and Philadelphia at No. 7.
If the Eagles beat the Cowboys and San Francisco losses to Los Angels Rams, Philadelphia would be the No. 6 seed.
You can listen to the game on 97.3 ESPN with pregame coverage at 7 p.m.
The Top 10 Philadelphia Sports Stories of 2021