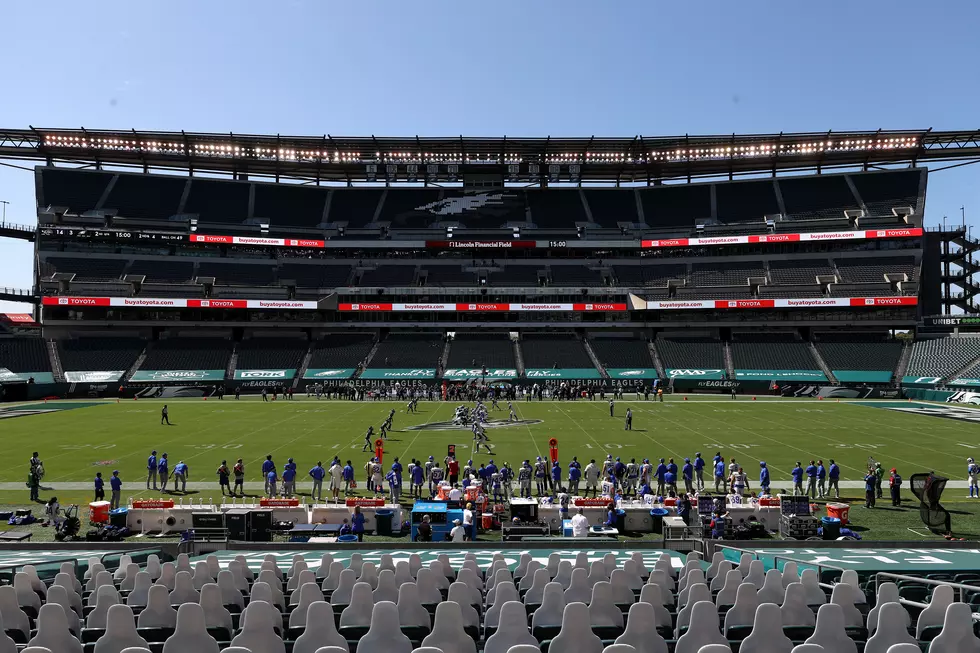 Eagles Have 17th Game Added to Schedule
Getty Images
The NFL is adding a 18th week and 17th game this season, which means the Eagles are adding another game to their slate.
That game will take place against the New York Jets, with the location to be determined.
The Jets of course, like the Eagles finished last in the AFC East in 2020, so that's why Philadelphia with meet New York.
In addition to their NFC East foes, Philadelphia faces off with games against the NFC South, AFC West, plus Detroit and San Francisco, who each finished last in their respected NFC divisions.
The extra regular season week bumps the Super Bowl back a week to the second weekend in February.
KEEP READING: Greater Atlantic City Area Athletes Who Played Games In NFL