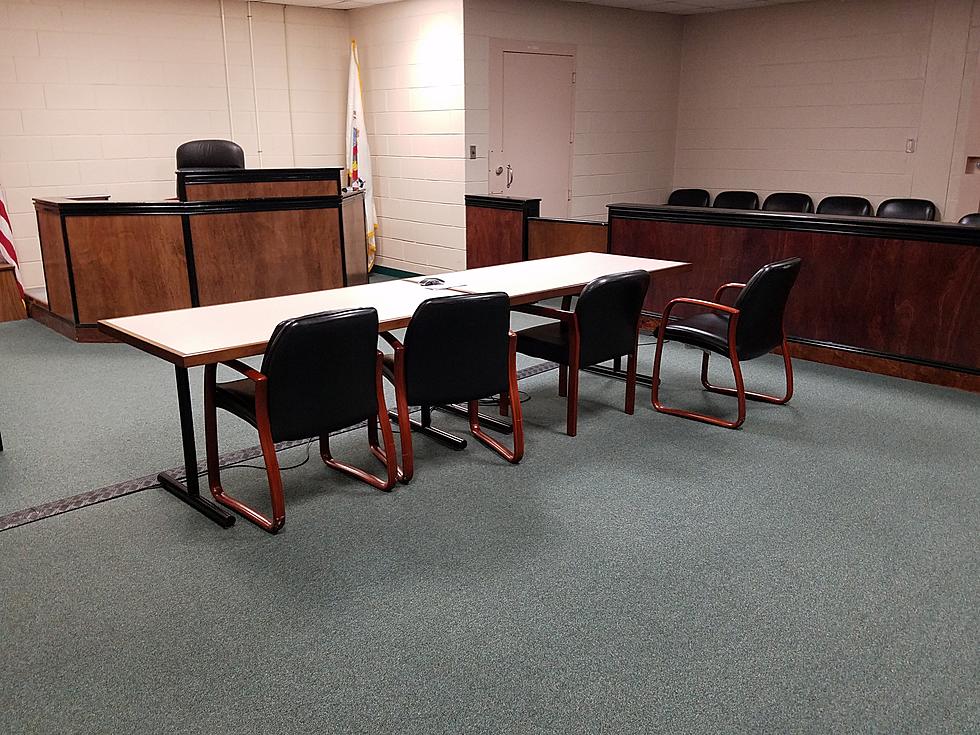 Connecticut woman pleads guilty in New Jersey after running wire fraud scheme
Court room at the Monmouth County Correctional Institute. (Vin Ebenau, Townsquare Media New Jersey)
A Connecticut woman has plead guilty in a New Jersey courtroom to conspiracy to commit wire fraud after she used more than $546,000 in customer payments, she owed to her former employers in customer payments, for her own personal use, Acting U.S. Attorney Rachael A. Honig announced on Wednesday.
Listen to Vin Ebenau mornings on Townsquare Media Jersey Shore Radio Stations, email him news tips here, and download our free app.
Melissa Corso, 50, of Groton, Connecticut, ran her scheme alongside former co-worker Joseph Spaccavento as the pair tried diverting customer payments that were owed to their former employers, 'the Victim Company' and the 'Predecessor Victim Company' over the course of five-years between February of 2013 and September of 2018.
Acting Attorney Honig relayed information over from the courtroom which revealed that Corso gave information to a PayPal account, that happened to be in Spaccavento's name and run with his work email address, and instructed those customers to submit payments that way.
Investigators later found out, as they combed through what happened, that that account was not run by the companies but a personal account created so that Corso and Spaccavento could take the money for themselves and others.
They then used the money to pay for personal expenses which they had shipped to their home and offices.
In all, the scheme Corso helped run led to losses of approximately $516,857 and as she continued to divert the funds of the Victim Company, after Spaccavento left the Victim Company around September of 2018, additional losses piled up to another approximately $29,735.
Corso was arrested on February 5, 2021 and charged by criminal complaint with two counts of wire fraud.
Spaccavento previously pleaded guilty to a one-count Information charging him with conspiracy to commit wire fraud on May 3, 2021 and is, at the moment, awaiting his sentencing.
Acting Attorney Honig said that the conspiracy to commit wire fraud count is punishable by a maximum of 20 years in prison and a fine of $250,000, "or twice the gross amount of gain or loss from the offense, whichever is greater."
Sentencing is scheduled for December 8, 2021.
The government is represented by Assistant U.S. Attorney Jennifer S. Kozar of the U.S. Attorney's Office Economic Crimes Unit in Newark.
Defense counsel: John Yauch, Esq., Newark, New Jersey.
Trending News Now
Top Trending News stories at the Jersey Shore.