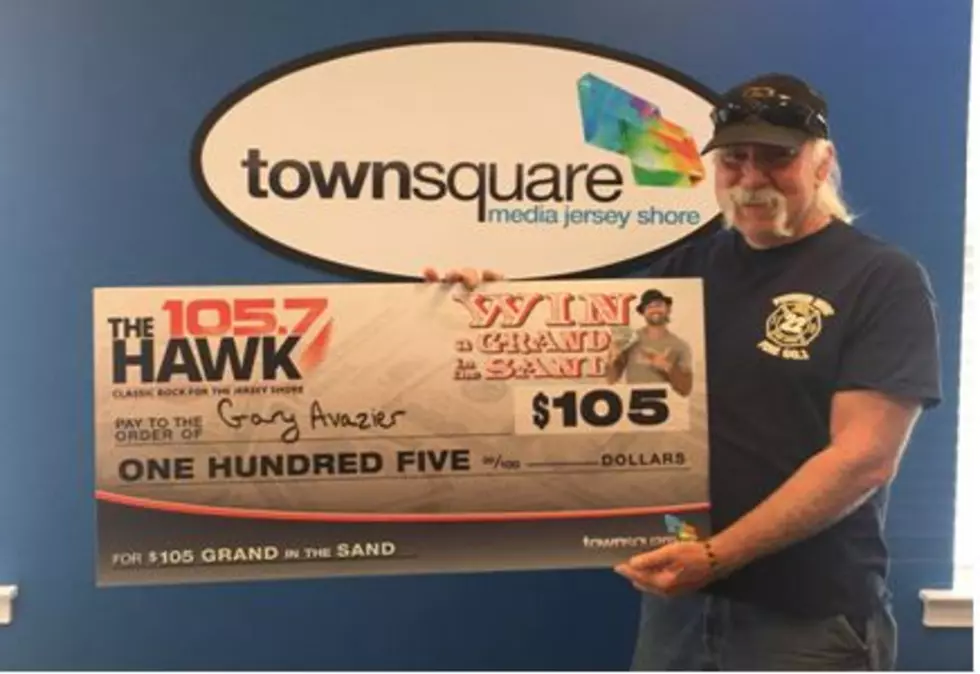 Check Out Our "Classic Rock Song of the Day" Winners
Gary Avazier
Every Monday- Friday morning, Listen to the Free Beer and Hot Wings Morning Show to find out what the "Classic Rock Song of the Day" is.
When Varacchi or I play it, be caller 105 at 732-505-1057 to win $105!
You'll then come to our "Grand in the Sand Party", at Bum Rogers Crab House in Seaside Park on Tuesday, June 5th from 6p-8p where you might win $1,000!
Click HERE to print out the song calendar for the entire contest, download the free Hawk App, turn on notifications, and we'll even tell you when the song is going to play.
Check out some of our winners who have won $105. They are coming to our Grand in the Sand Party with the chance of winning $1000!!
Make sure you listen for the Classic Rock Song of the Day for YOUR chance to win cash!!: