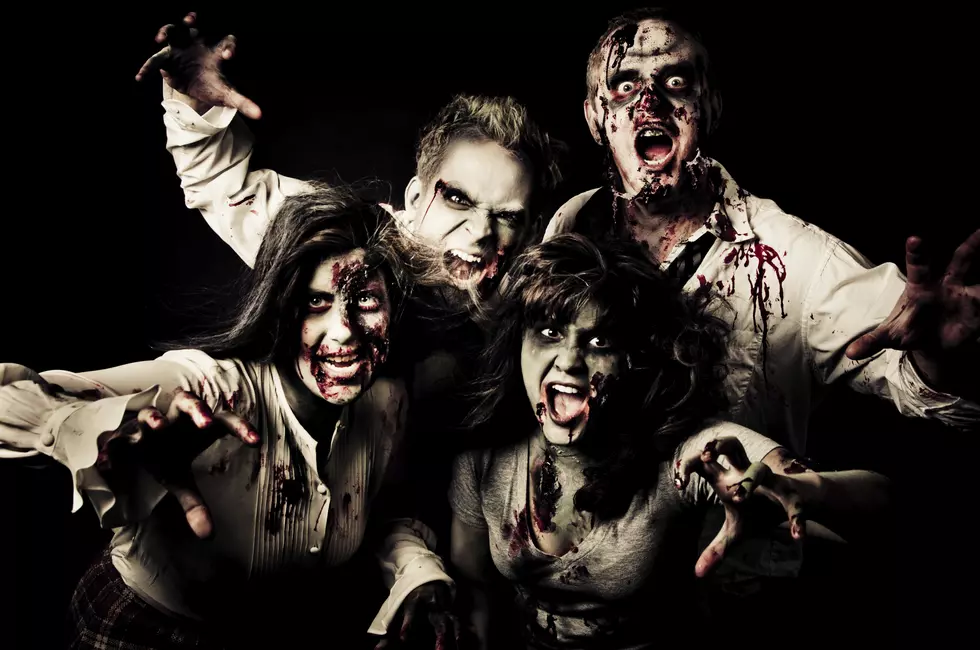 [Celluloid Hero]'s Top 5 Zombie Movies
becky rockwood/ThinkStock
So, with the arrival of Baby Varacchi 2.0, I have had pretty much no time to watch movies, so my [Celluloid Hero] series has gone on an indefinite hiatus. Any movie I've watched lately has been age-appropriate for my older daughter (not quite 4 years old), so I'm usually stuck watching some Disney movie about ten times a week.
However, I am able to bring my Halloween lists back from the dead! All month long, you can check out different Top 5 lists focused on some of my favorite horror movies!
Speaking of bringing things back from the dead, my first Top 5 List will focus on ZOMBIE MOVIES!
All October long, [Celluloid Hero] is featuring Halloween movie lists! First, we'll check out the Top 5 ZOMBIE MOVIES.
Celluloid Hero's Best Zombie Movies
Enter your number to get our free mobile app
Look Inside Teresa Giudice's NJ Home