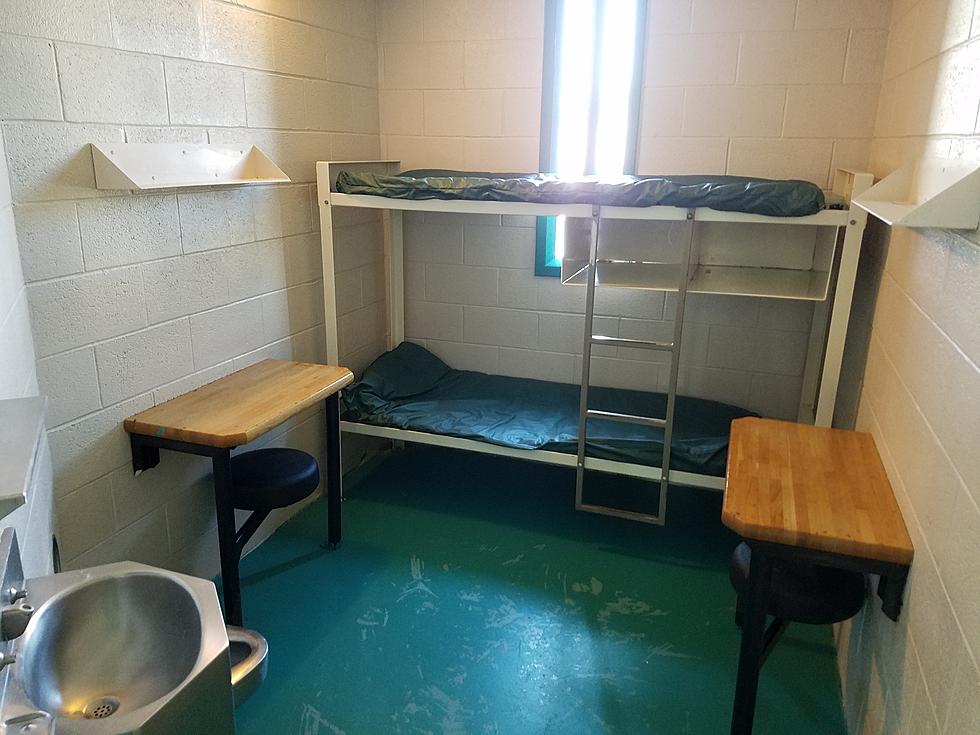 Brick man admits to child porn acts with infants less than one-year old
Prison cell at the Monmouth County Correctional Institute. (Vin Ebenau, Townsquare Media New Jersey)
A Brick man has admitted to producing images of himself sexually abusing young children, announced U.S. Attorney Craig Carpenito.
In 2017, federal law enforcement began investigating individuals participating in a private chat messaging group, named "Taboo Train 2.0", dedicated to the discussion and dissemination of images and videos depicting the sexual abuse of children.
Law enforcement then identified Sebastien Attar, 35, as a member of that group, operating with the account identifier "Seb Seb."
The investigation revealed that on multiple occasions and in response to requests from other users, Attar, operating as "Seb Seb," shared with the "Taboo Train 2.0" chat group images depicting sexual acts between adults and very young children.
In March 2018, federal law enforcement agents executed a search warrant at Attar's Brick residence, and seized a number of electronic devices and electronic storage media.
In July 2018, a grand jury sitting in the Northern District of Georgia returned a superseding indictment charging Attar and others with advertising child pornography.
In January 2019, during a forensic review of the electronic media seized pursuant to the search of Attar's residence, law enforcement discovered graphic images in which an Attar had photographed himself engaged in sexual acts with two extremely young children, estimated to be less than one month old and less than six months old, respectively, at the time the images were produced.
Upon discovery of these images, Attar was arrested and charged in a criminal complaint filed in the District of New Jersey.
He pleaded guilty before U.S. District Peter G. Sheridan in Trenton federal court to an information charging him with two counts of sexual exploitation of children.
Separately, Attar also pleaded guilty before Judge Sheridan to a superseding indictment charging him with one count of advertising child pornography.
As part of the resolution, the superseding indictment filed in the Northern District of Georgia against Attar was formally transferred to the District of New Jersey so that Attar could plead guilty to that charge in conjunction with his guilty plea to the information filed in this district.
The statutes under which Attar pleaded guilty each carry a statutory mandatory minimum term of 15-years in prison, a statutory maximum of 30 years in prison, and a maximum fine of $250,000.00 on each count.
If accepted by the Court at the time of sentencing, the parties' plea agreements would result in Attar serving a stipulated total sentence between 30 and 40 years in prison.
Sentencing is scheduled for Oct. 3, 2019.
The government is represented by Assistant U.S. Attorney J. Brendan Day of the U.S. Attorney's Office Criminal Division in Trenton.
Defense counsel: David Jay Glassman Esq., Marlton, New Jersey.