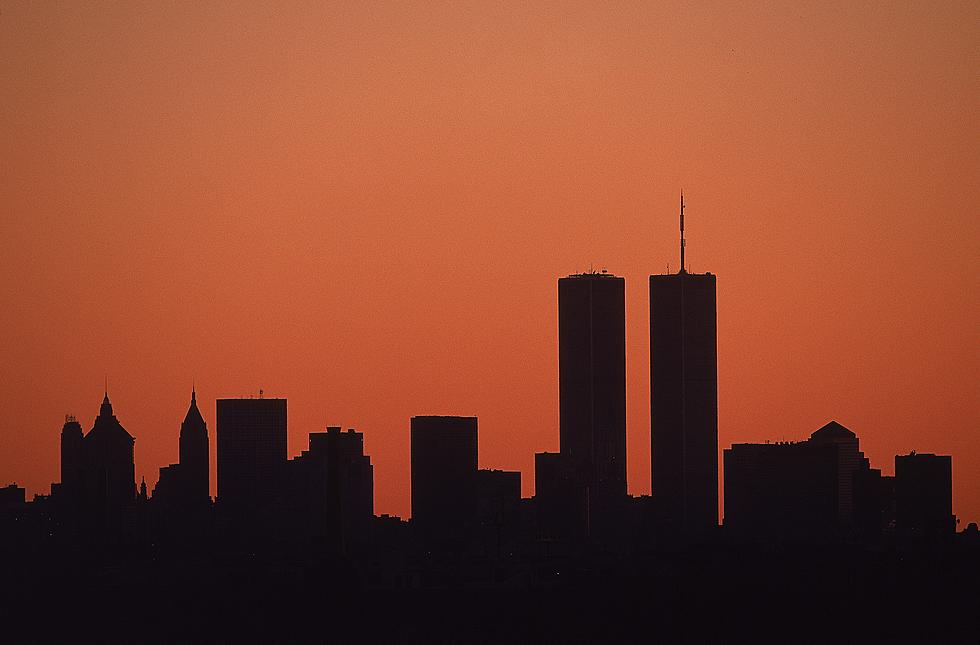 Born after 9/11, but NJ students today still living in its wake
Jamie Squire, Allsport
On Tuesday, we mark the 17th anniversary of the 9/11 terrorist attacks.
While many New Jerseyans recall the events in vivid detail, New Jersey high school students do not because most of them were not even born.
Brennan Rouse, a 17-year-old Titusville senior attending Hopewell Valley Central High School, understands that 9/11 was one of the darkest days in American history.
"But at the same time, it was also one of America's most resilient days: Everyone coming together, like people risking their lives just to help complete strangers, just because we're all Americans, we're all going to come together."
His classmate, 17-year-old Kileigh Pfluger, of Pennington, agrees.
"It was one of the most horrific events that's happened in our country but I think the way that the first responders reacted to that, the way everyone came together to save those innocent people, was really astounding."
For these teenagers and others across the state, a world where everyone must go through security at airports, concerts, malls, shows, office buildings, attractions, even school, is perfectly normal.
"I think that security can be kind of a little bit of an inconvenience sometimes, but at the end of the day it's better to be safe than sorry, and I'd rather go through security precautions than risk having another horrible event happen," said Pfluger.
"I think it really is in the back of everyone's mind that a really horrible event could happen and no one wants to be a part of that."
Rouse said sometimes when he's going through a security checkpoint, "you think about all the things that could happen, and all the precautions they're taking to prevent these things, and it's kind of sad that's the world we live in."
Brennan said he doesn't worry about any particular type of person posing a terror threat.
"I don't think I can imagine a world any different, because this is how I grew up and this is how everything has always been."
Tana Smith, the principal at Hopewell Valley Central High School, said Tuesday will be a somber day at school.
"Every morning I make announcements and on 9/11 I do a little recap and we take a moment of silence to memorialize those who lost their lives and to remember the sacrifices made."
She said today's students understand the significance of 9/11 and the need for security.
"It's a way of life for them now, very sadly. I think they've heard things from their parents, who did go through 9/11 and the effects it had on every person. I think they pick up on the emotionality from people when they talk about it."
She added while 9/11 will always be thought of as a tragic day it will also be remembered as a day when we saw the best of people.
"The first responders, the rescuers, the police, fire and regular civilians just on the street helping people — it didn't' matter what their color, their religion, their race, what their background was, it was truly a day of everyone pitching in, helping each other [...] and unity for the country. That's something I want my students to know, that when times get tough we're there for each other."