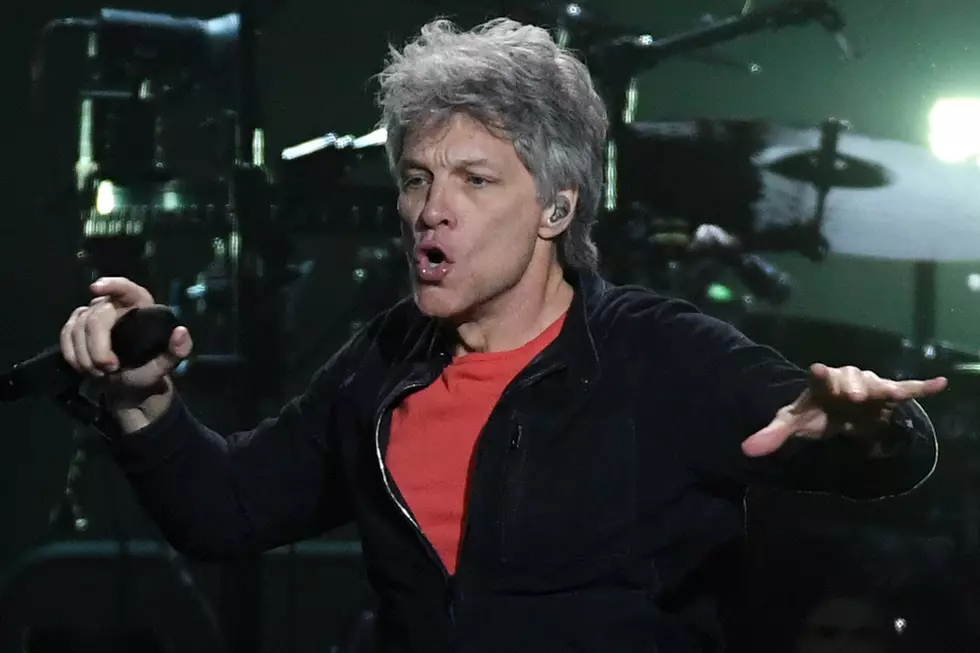 This Is How You Become The Favorite Child…For $500 Bon Jovi Will Say Hi To Your Mom For Mother's Day
Ethan Miller, Getty Images
Well well well...I may have to buy myself a Mother's Day gift...I mean who can risk the kids messing this one up?!?!  The G.O.A.T...our very own New Jersey rocker, Mr. Jon Bon Jovi himself has teamed up with Cameo so we can get a personal Mother's Day message from his lips to Mom's laptop! There is a limit on the amount of videos he'll do so you better act fast!
If you are not familiar with Cameo, it is a service that allows users to pay participating celebrities a fee in exchange for personalized video messages. It's super easy to use, I actually have the app with will make buying this for myself even easier.
If you love this idea, you have to act fast because you only have until May 6th to book a message. Obviously this will be very popular so it's understandable that Jon will have to cut it off somewhere. The magic cut off number will be the 100th video request and it will be on a first-come, first-serve basis. Each message costs $500 plus fees...I know, it's steep BUT it's also for a great cause. All the proceeds will benefit The Roots Fund, which is committed to investing in the Black, Indigenous and LatinX wine community to provide opportunities to those seeking a career or education in all aspects of wine.
Bon Jovi and his son, Jesse, launched Hampton Water rosé wine in 2018 so of course they are wanting to give back. Not surprising since our beloved rockstar has been giving back locally in Toms River and Red Bank for years with his JBJ Soul Kitchen.  Thank you to NJ.com for the original reporting.  Excuse me, I have a Cameo to buy myself...Have a Nice Day :-)
Listen to Lou & Shannon mornings on 94.3 The Point and download our free 94.3 The Point app
50 Famous Brands That No Longer Exist
What Are the Signature Drinks From Every State?