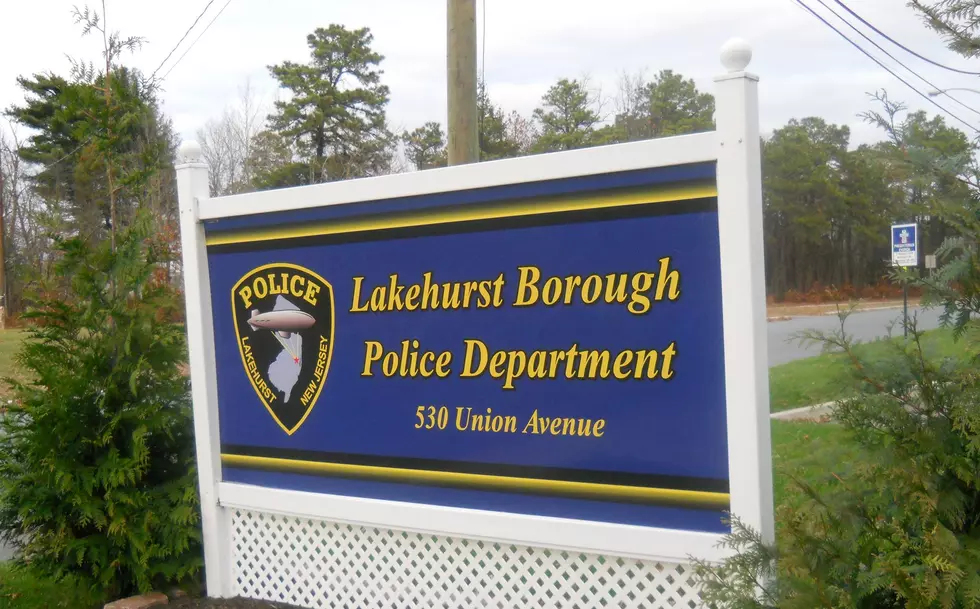 Bayville man pulled over for reckless driving in Lakehurst found with loaded handguns
Sign outside Lakehurst Police HQ (Lakehurst Police)
A Bayville man who was pulled over for reckless driving by police in Lakehurst is in a lot more trouble after police found something very dangerous inside his vehicle.
Listen to Vin Ebenau mornings on Townsquare Media Jersey Shore Radio Stations, email him news tips here, and download our free app.
Lakehurst Police said that one of their officers was on patrol during a traffic enforcement detail with the Ocean County Prosecutor's Office Major Crimes Unit on September 9 when he pulled over a vehicle that was moving erratically across a road.
When the officer pulled the vehicle over, around 8:29 pm, he conducted an on-scene investigation.
The officer then spotted a 9-mm handgun concealed on the waistband of 45-year old Jonathan T. Cutler of Bayville which led to his arrest right then and there and without incident.
Police then found an additional 9-mm handgun along with a ballistic vest/body armor inside Cutler's vehicle.
The handguns were both fully loaded with hollow point ammunition, police said.
As a result, Cutler was charged with two counts of Unlawful Possession of a Handgun, Possession of Hollow Point Ammunition, Possession of a Large Capacity Magazine, two counts of Certain Person not to Possess a Firearm, Disorderly Person, Reckless Driving, Failure to signal, Open container of alcohol in a motor vehicle and Window tint.
Cutler was brought to the Ocean County Jail following his arrest.
Have You Seen Them? Ocean County's Most Wanted