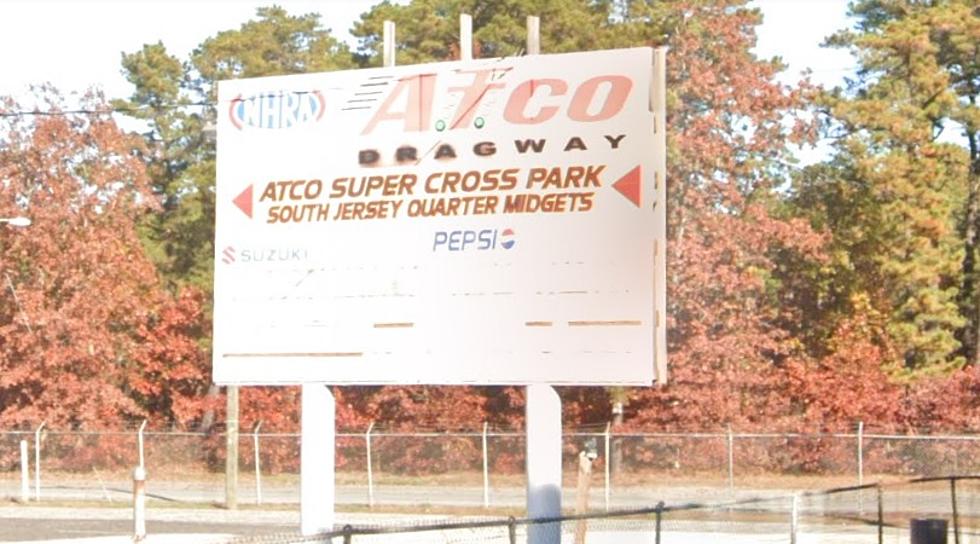 Legendary Atco, NJ Dragway Abruptly (and Permanently) Closes After 63 Years
Google Maps
It's the end of an era in South Jersey. The legendary Atco Dragway has closed for good.
Around since 1960, Atco Dragway announced the heartbreaking news on Facebook that is reign as Camden County's leading destination for drag races has come to an end.
The move: effective immediately.
Wow. My mom hung out at Atco Dragway as a kid. I hung out there as a teen and young adult. For those in South Jersey not old enough to drink, the drag strip (off Jackson Road in Atco) was where you went for fun and excitement on the weekends when you got bored with going to the mall or movies.
Atco Dragway was where all the high school boyfriends could be found when they wanted to ditch the girlfriends, lol.
Just THINK about all the classic cars and hot rods that have sped down that strip over the last six decades!
I remember going there often in the 1990s for Atco Dragway's weekly swap meet. I had a high school boyfriend who was endlessly trying to restore a 70s-era Chevy Chevelle, so we spent a lot of time at the swap meets as he trolled for car parts.
To its loyal fans and staff, Atco Dragway wrote Tuesday night, 'Thank you all for your patronage and memories over the years.' Their final statement (which you can read in full below) goes on to say, 'This isn't the end for import racing in the northeast! To all of our staff, we thank you from the bottom of our hearts for sticking it out with us and being the best in the business!'
What are your memories of Atco Dragway? Please share in the comments.
20 South Jersey Nightclubs Too Fun (and Wild!) to Last
Come along as we take you on a tour of some of the SJ spots where you used to party it up!
RAD! Deptford Mall Stores We Totally Shopped in the 80s
No one in the 1980s hung out at the Deptford Mall in Gloucester County to kill time. Shopping its Merry Go Round, DEB, Sam Goody, and more was our idea of fun! Check out a list of totally awesome stores and restaurants we had to hit.