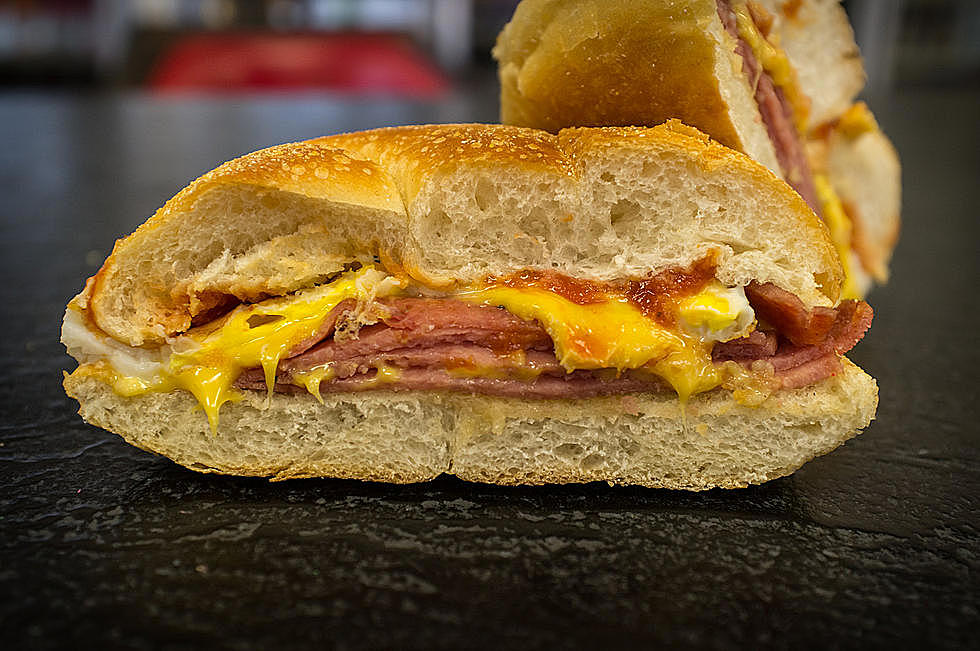 Any Surprise That This is New Jersey's Most Iconic American Food?
Credit: EzumeImages via Getty Stock/ThinkStock
What pops into your head when we say iconic "American" food? Do you think classic burgers, fried chicken, or steak? Maybe your mind goes sweet and images of a delicious apple pie jump into your mind? Whatever the food is, we all love good American food.
Depending on where you live in the United States, your idea of the perfect unique "American" food may be different. For example, in Alabama, their choice for best "American" food is fried green tomatoes. In Hawaii, their choice is poke. Kansas loves burnt ends. Louisiana has chosen jambalaya. So there are just a few selections from other states around America and their choices for best "American" food.
So what about us here in the Garden State? Can you guess what our iconic "American" food is here in Jersey? Well if you guessed pork roll then you would be right. Eat This, Not That choose pork roll as our food. Notice they referred to it as "pork roll" and not "Taylor ham" lol
Yes, no big surprise that Jersey's most iconic food is "pork roll". How about a Jersey burger with pork roll, is that the ultimate classic Jersey American food?
So now we turn it over to you to let us know if you agree with this survey? Is pork roll a good pick for New Jersey's most American food? Oh and by the way is it pork roll or do you call it Taylor ham? Sound off and let us know :)
The 10 Commandments To Eating the Perfect Pork Roll Egg & Cheese
10 Delicious Monmouth & Ocean County Food Joints Featured on TV
Yum - check out these delicious Monmouth & Ocean County Food Joints that were featured on TV, per
tvfoodmaps.com.