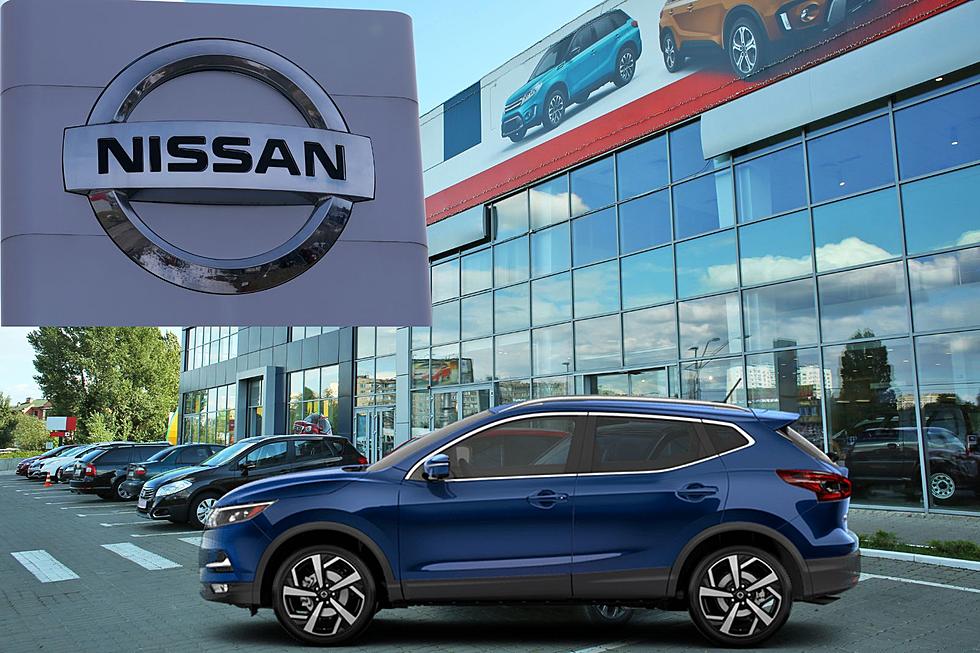 Another massive recall of a popular SUV in New Jersey
Nissan USA/Canva/Townsquare Media illustration
🚙 Nissan Rogue could stop running while driving
🚙 Car maker says they don't have a fix
🚙It's the second big Nissan recall in weeks
---
One of the most popular SUVs in New Jersey is the subject of a massive recall.
Nissan says some Rogue and Rogue Sport models can stop running while you are driving.
The issue is caused by the flip-open key fob not staying fully open. The car maker says they do not yet have a fix.
Key fobs have a key that fold into the fob. Some fobs have malfunctioned where the key does not stay fully opened.
If this happens while you are driving, the ignition will turn off.
Additionally, with the engine off, and the car still moving, the air bags would not function in the event of a crash.
No injuries have been reported as a result of the defect.
Vehicles effected by the recall are:
⬛ Nissan Rogue - Model years 2014 - 2020
⬛ Nissan Rogue Sport - Model years 2017 - 2022
Owners are being urged to make sure the key is fully extended before driving, and not to put anything else on the key fob. If the fob does not stay fully open, contact your dealer.
Letters will be going out to owners this month with more instructions.
This is the second big recall by Nissan in recent weeks.
More than 400,000 older model vehicles were recalled due to problems with the air bag.
The air bags degrade over time, and there are concerns the emblem on the bag could break apart and cause serious injuries if the air bags are deployed.
The vehicles effected are:
⬛ Nissan Titan - 2008-2011
⬛ Nissan Frontier - 2008-2011
⬛ Nissan Xterra - 2008-2011
⬛ Nissan Pathfinder - 2008-2011
⬛ Nissan Armada - 2008-2011
⬛ Nissan Quest - 2008-2009
Nissan is also currently working on fix to the airbag problem and says owners will be notified by April 10 of what to do about it.
Eric Scott is the senior political director and anchor for New Jersey 101.5. You can reach him at eric.scott@townsquaremedia.com
Click here to contact an editor about feedback or a correction for this story.
Weird things NJ taxes - and some they don't
In general, New Jersey assesses a 6.625% Sales Tax on sales of most tangible personal property, specified digital products, and certain services unless specifically exempt under New Jersey law.
However, the way the sales tax is applied in New Jersey sometimes just doesn't make sense.
New Jersey puts out an itemized list for retailers that spells out what is, and what is not, taxed.
Perhaps because this is New Jersey, there are some bizarre and seemingly contradictory listings.
How much does the average NJ home cost? Median prices by county
Everything is costing more these days — and housing is certainly no exception in New Jersey.
Data for 2022 from January through August, compiled by New Jersey Realtors, shows that South Jersey has been seeing homes hit the market and sell in less than a month, on average.
Median prices for single-family homes have reached $500,000 and above in nine counties in North and Central Jersey.
All but two counties have seen houses go for more than the list price, on average, this year.
New Jersey's Most Terrifying Serial Killers
New Jersey Nightmares - Notorious Serial Killers