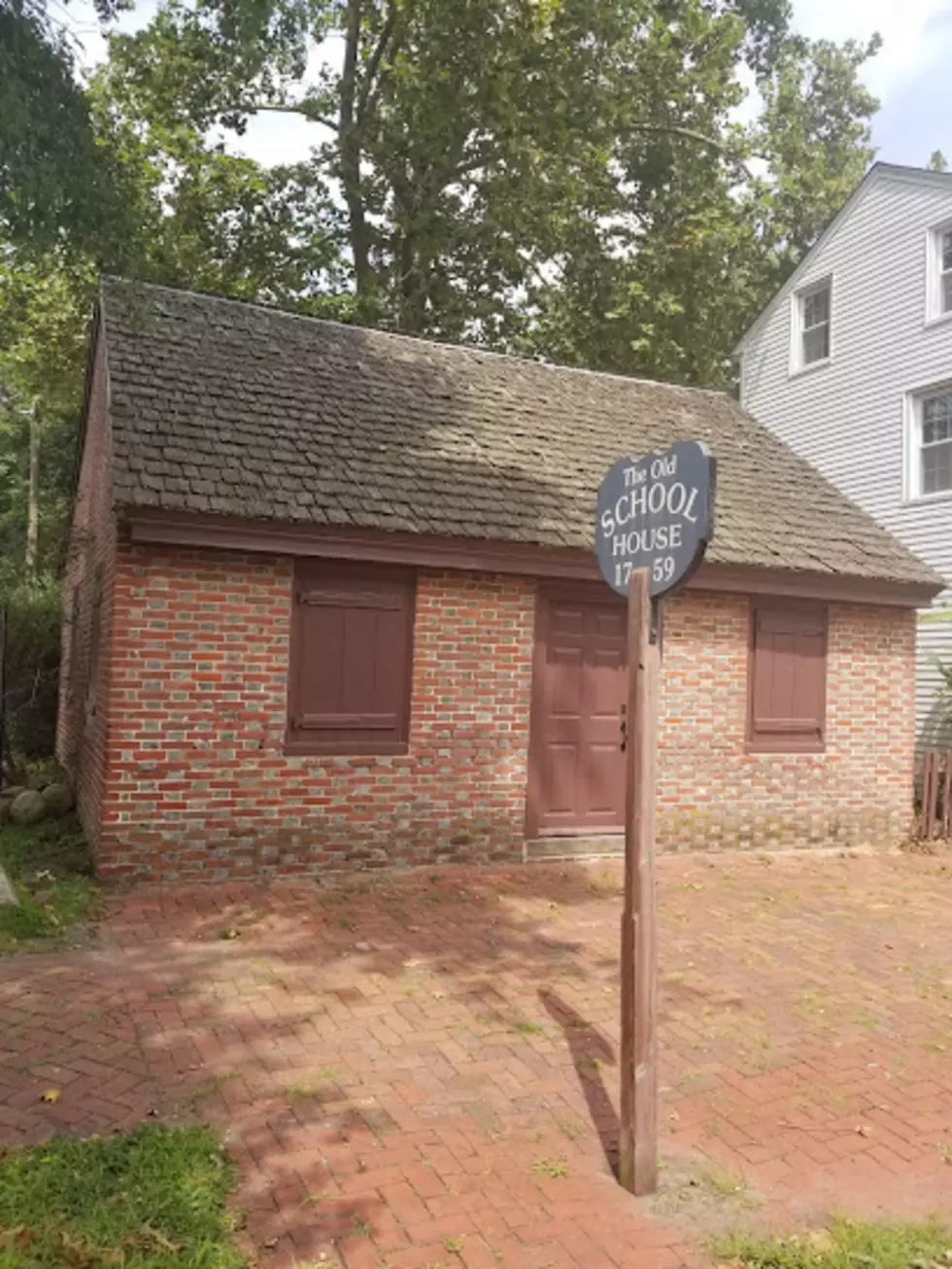 Amazing! One of the Oldest Schools in America is Right Here in New Jersey
Google Maps
Talk about real American history, this is one of those cases involving one of the oldest schools in the United States and right in Burlington County, New Jersey. This one-room schoolhouse dates back to 1759, making it 263 years old and still standing. According to Google, the oldest school in the United States is the Boston Latin School, established in 1635.
The oldest school in New Jersey is a one-room brick schoolhouse located in Mount Holly New Jersey. Built-in 1759 the Brainerd School still stands to this day and is now a museum.  The Brainerd School Museum is owned and operated by the National Society of the Colonial Dames of America.
What was going on in 1759 when this school was built 263 years ago, According to History.com in 1759 when the Brainerd School opened in Mount Holly, during the Seven Years War, "British troops under the command of General James Wolfe scaled the cliffs leading up to the city of Quebec. Their risky gambit paid off when they defeated the French forces under Louis-Joseph de Montcalm on the Plains of Abraham. Wolfe was fatally wounded during the battle, and though his victory ensured British supremacy in Canada, it also prompted the French to later support American colonists during the American Revolution."
So if you are looking for a neat historical day trip here in New Jersey, be sure to put this one on your list. Tours are given, call to get a schedule. Take a trip back nearly 300 years and see where education history was made in the Garden State.
Inside the Magical Sanderson Sisters Cottage Airbnb
It's a not just bunch of Hocus Pocus!
The Tuckerton Stinkhouse
Photos of the 120-year-old Fish Factory situated on Crab Island in Little Egg Harbor, NJ