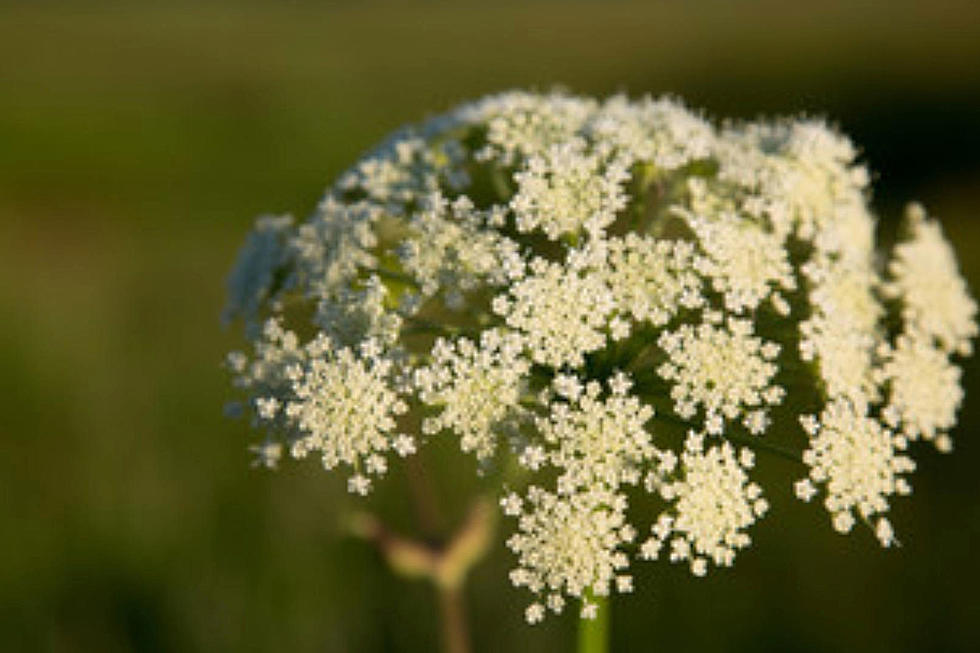 A poisonous plant is all over NJ. Fall is the time to kill it
Adobe Stock
Basically, it looks like an ordinary weed but poison hemlock is one of the most dangerous plants on the planet.
I told you about it back in June of last year and unfortunately, it's always around.
At the time I wrote that I had seen warnings about this everywhere on social media.
Poison hemlock, also known as Conium Maculatum, is a hazardous plant indigenous to New Jersey.
It can be found thriving in meadows, roadsides and disturbed spots. It reaches heights of seven feet and bears small white flowers on its stems, a common sight in some areas.
The plant actually looks quite pretty and that's why it's in your best interest to google a few pictures of it and see what it is so you don't mistake it for a pretty wildflower.
According to Ohio's Country Journal, late autumn is the best time for poison hemlock control.
One reason is that during this period, the plants store energy in their root systems to endure winter, making their roots a better environment for herbicides to penetrate.
Fall is also the best time to kill them because there are fewer gardens and annual flower beds around, reducing the risk of the chemical killers harming sensitive plants as they might in spring.
If you think you have come in contact with it these are some of the symptoms you should look out for: Sleepiness,lightheadednessdilated pupils, trembling anddizziness.
And although there is no antidote to hemlock poisoning, if you come in contact with poisonous hemlock, doctors will be able to treat each specific symptom if you seek medical attention.
If you find some, call an expert. You can handle the killing of these plants on your own.
But If you ignore that advice and you're going to have contact with these plants in any way, make sure you wear gloves, facemasks and protective clothing and wrap up any plants in plastic or place them in plastic bags and then immediately throw them in the trash.
Plant Some Of These In Your Garden to Keep Mosquitoes Away
As we previously told you, mosquitoes are the most
dangerous creatures on earth
. If you want to keep them away from you're yard, these plants can help!
LOOK: Here Are 30 Foods That Are Poisonous to Dogs
To prepare yourself for a potential incident, always keep your vet's phone number handy, along with an after-hours clinic you can call in an emergency. The ASPCA Animal Poison Control Center also has a hotline you can call at (888) 426-4435 for advice.
Even with all of these resources, however, the best cure for food poisoning is preventing it in the first place. To give you an idea of what human foods can be dangerous, Stacker has put together a slideshow of 30 common foods to avoid. Take a look to see if there are any that surprise you.
Opinions expressed in the post above are those of New Jersey 101.5 talk show host Judi Franco only.
You can now listen to Dennis & Judi — On Demand! Hear New Jersey's favorite best friends anytime, anywhere and any day of the week. Download the Dennis & Judi show wherever you get podcasts, on our free app, or listen right now.