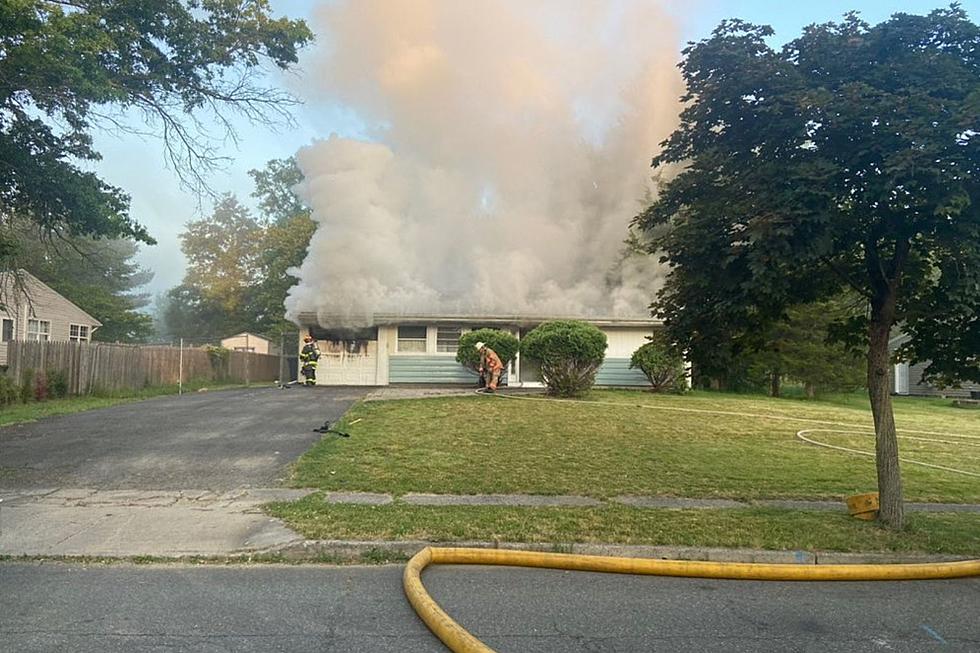 85-year-old early riser saves sleeping neighbors from fire in South Brunswick, NJ
Fire at a house on Kingsley Road in South Brunswick 5/31/23 (Kendall Park Fire Company)
 🔥The fire was spotted early Wednesday morning
🔥 Officials are calling an 85-year-old retiree a hero
🔥 No injuries were reported
---
SOUTH BRUNSWICK — An 85-year-old retiree who still gets up early is credited with saving the life of a sleeping family during a fire early Wednesday.
Police Chief Ray Hayducka said Santo Livio was up at 5:30 a.m. looking out the front door of his home on Kingsley Road in the Kendall Park section of South Brunswick and saw smoke coming from the corner of a garage. Livio wasn't sure if it was it was fog or smoke and asked a woman jogging past his house what she thought they were seeing.
They agreed it was smoke and ran to the house. They successfully banged on the door and windows to awaken the family of five inside. The woman left before anyone found out her name.
Firefighters make quick work of fire
"I credit Mr. Livio, along with the unidentified woman, and their quick thinking and heroic actions, with saving the family," Hayducka
Livio said the family also came to his home to thank him.
It took firefighters about 20 minutes to put out the fire that appears to have started in the garage. An investigation by the township Fire Safety Bureau to determine the fire's origin is ongoing.
Report a correction 👈 | 👉 Contact our newsroom
LOOK: 20 of the biggest insects in the world
Stacker
compiled a list of 20 of the biggest insects in the world using a variety of news, scientific, and other sources.
Places in New Jersey where you can now carry a legal gun
New Jersey passed its own law in December, trying to ban legal guns from "sensitive places."
A federal judge has found many of those spots to be legally protected on the grounds of armed self-defense, noting in her opinion, "Crowded locations are not sensitive places."
Here's the latest on what is legally allowed.
LOOK: Most dangerous states to drive in