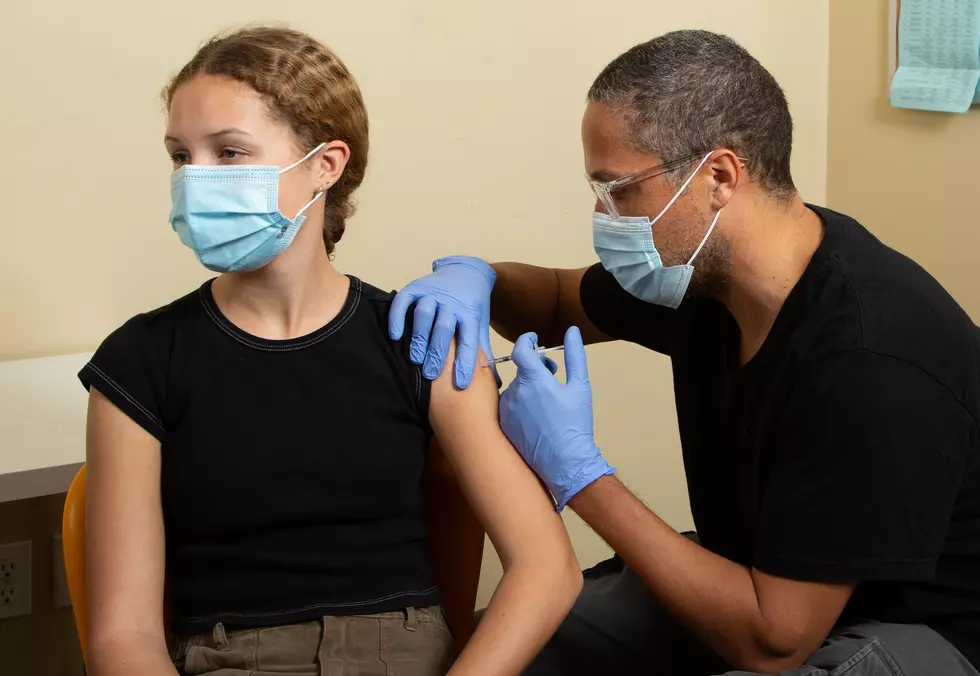 5 Things At the Jersey Shore I Can't Wait to Do When I'm Fully Vaccinated
Getty Images/iStockphoto
I am proudly one of the hundreds of thousands of people in the US who have gotten the first dose of the vaccine.
I go back for my second dose in a few weeks, and although I know that I won't be able to completely party like it's 1999 (aka pre-Covid times) for a while, I do feel like I can breathe knowing I'll be able to enjoy some of these Jersey Shore favorites once I've got that second vaccine in the books.
1. Enjoy a Plate of Nachos and a Strawberry Margarita from Spicy's Cantina
Don't get me wrong, I have DEFINITELY been enjoying eating at local restaurants and supporting businesses before getting vaccinated, but I know I'll be able to relax and enjoy it even more once I have both doses. That nacho platter and strawberry margarita will taste even better.
2. Hit Up Atlantic City
I am so ready to sit at a slot machine with a drink in my hand and just have some fun gambling with my Mom! I haven't been to a casino since before Covid hit, so I am feeling pumped and lucky to get back.
3. Go to a Jersey Shore Blueclaws Game
Nothing says Spring/Summer like a Jersey Shores Blueclaws game. And we were all DEPRIVED of live sports last year (considering I don't understand much about what's going on with sports, that says a lot), so grabbing a cold beer and enjoying a good old-fashioned baseball game is definitely on the fully vaxxed bucket list.
4. Ride Every Roller Coaster at Great Adventure
Like number 1, I know that trips to Great Adventure will definitely be more enjoyable once I am fully vaccinated because I'll feel better in places that bring in more people. And I already know Nitro will be the first coaster I hit up because it's the best.
5. Cruising Down the Jersey Shore in My Friend's Boat
This one is awkward because I'm inviting myself, but I'm sure they'll be thrilled to see me. I miss the days when a bunch of people would dock their boats and have fun in the sun together, and I know we're not quite there yet, but I'm ready to soak up some much-needed time with other vaccinated friends.
What are some Jersey Shore favorites you're looking forward to getting back to?
COVID-19 Cases In Ocean County Town By Town
COVID-19 in Monmouth County By The Numbers Town By Town