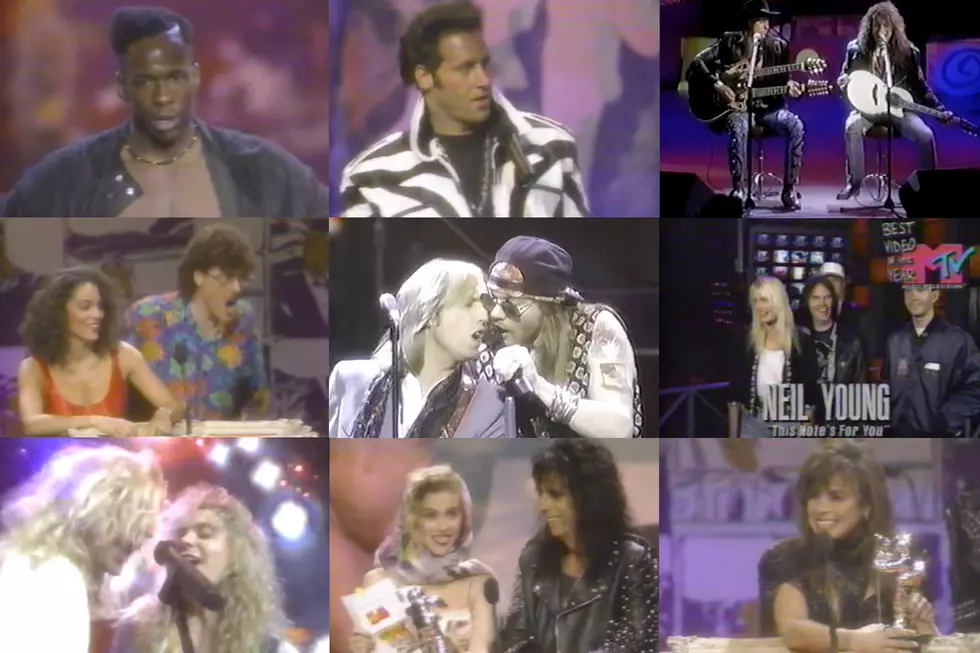 10 Ways Rock Ruled the 1989 MTV Video Music Awards
YouTube
While the modern-day Video Music Awards have a prepackaged, overly stylized sheen, their predecessors were far more unpredictable. Surprise appearances, controversies, fights and breakups were all the stuff that made MTV's annual award show a pop-culture presence.
The was never more evident than in 1989, the sixth year of the event's existence. The lineup of performers on Sept. 6 was mind-boggling: Madonna, Def Leppard, the Cult, Bon Jovi, Cher, the Cure and the Rolling Stones were among the many artists on the bill (and we haven't even mentioned the amazing closing performers yet.)
Beyond that, the 1989 ceremony established the VMAs as more than just a passing fad; it was now a major annual pop-culture phenomenon. The network expanded its categories to reflect the growing and diversified tastes of MTV viewers. Best Heavy Metal Video, Best Rap Video, Best Dance Video and Best Post-Modern Video all made their debuts at the 1989 show.
But a charismatic host and lineup of stars can only do so much. What makes the 1989 VMAs stand out among the rest is a series of outrageous, unforeseeable moments. Below we look at 10 Ways Rock Ruled the 1989 MTV Video Music Awards.